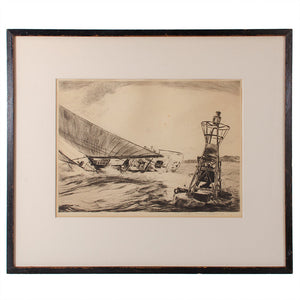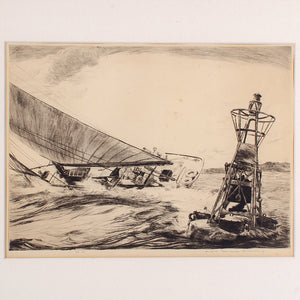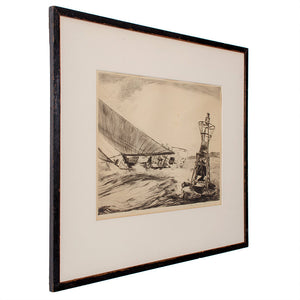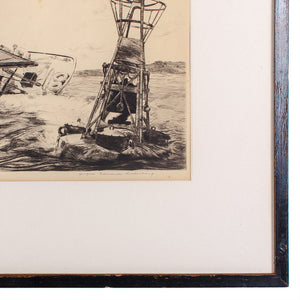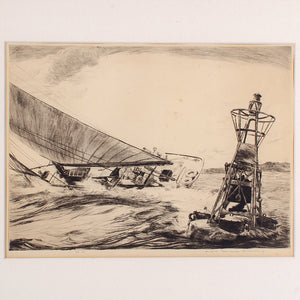 Yngve Edward Soderberg Etching, Ed.85, Nautical Sailing Print
Offered is a framed etching by Yngve Edward Soderberg. The print entitled "Weatherly Crossing the Finish Line" is a lovely nautical image depicting a sailing crew struggling to prevent capsizing on tumultuous water.

Yngve Edward Soderberg (1896-1971) 
A printmaker and watercolor painter from Chicago. He studied at the Art Institute of Chicago. Later he resided in Mystic, Connecticut where he lived until his death.

Soderberg became well-known for his nautical paintings and prints. His worked is part of the collection at the Smithosonian Institution along with numerous museum and galleries. 

Signed: pencil lower right
Titled: Weatherly Crossing the Finish Line
sight: 10 by 13 inches
Frame: 17 ⅛ by 20 inches

The print is in good condition with some toning and a few spots of foxing. The print has been re-matted under archival rag mat which is in good condition. The frame is distressed and compliments the artwork nicely.