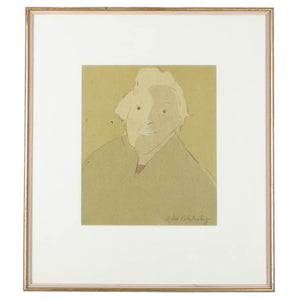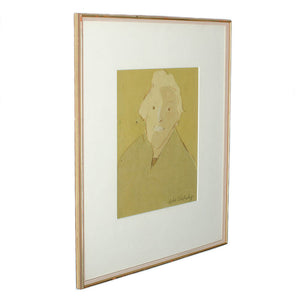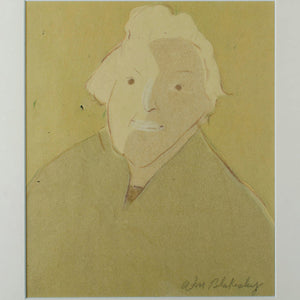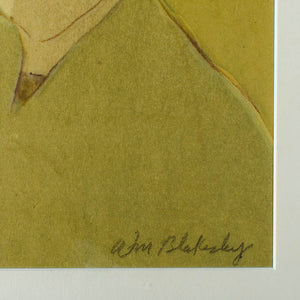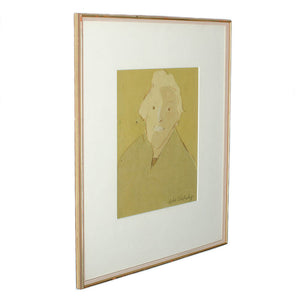 William Blakesley Watercolor Portrait
William Blakesley
(American, 1921-2012) 

portrait of a woman

sight 7 3/4 by 9 1/8 inches
frame 14 3/8 by 16 3/8 inches
signed lower right Wm Blakesley 
Condition of work is very good with light wear to the gilt wood frame.

William Blakesley (1921-2012) was born in Columbus, Ohio. A graduate of Ohio State and veteran of WWII, he settled in Martha's Vinyard in the mid 70's. There he became known for his watercolor paintings of scenes of life and portraits of locals and visitors.