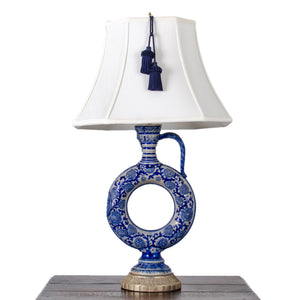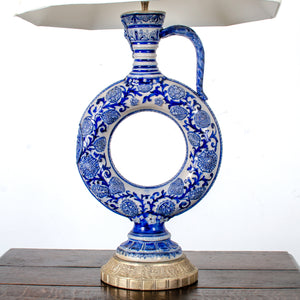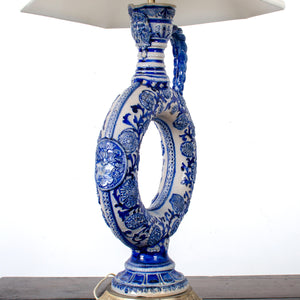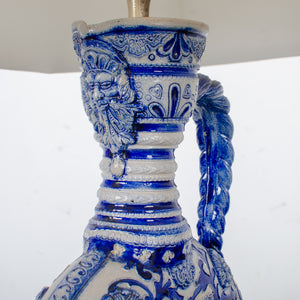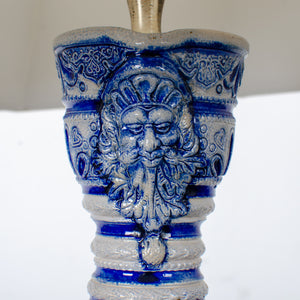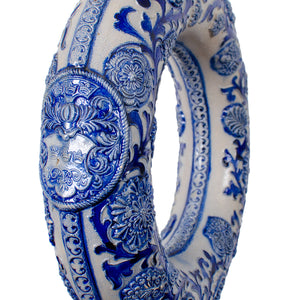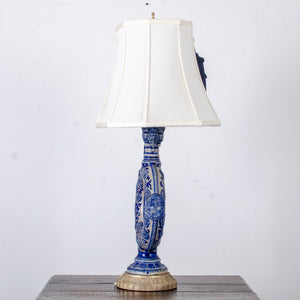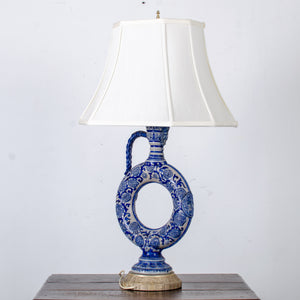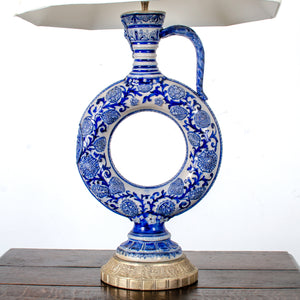 Westerwald Ring Jug Lamp
A late 19th or early 20th century Westerwald ring jug converted to a lamp.  Bellarmine face on tapering neck, with rope-twist handle, molded flowering vines and armorial roundel, with reeded foot.  Blue under salt glaze.
Jug measures 11 inches wide by 5 inches deep by 18 inches tall. 
Overall lamp dimensions; 18 ½ inches wide by 13 ½ inches deep by 33 ¼ inches tall.  
Free Shipping