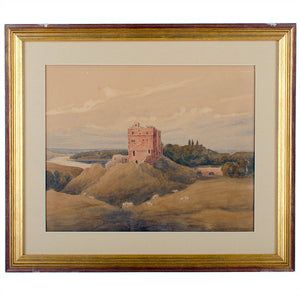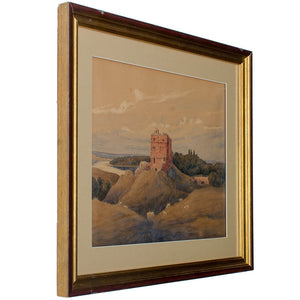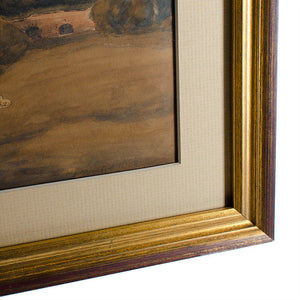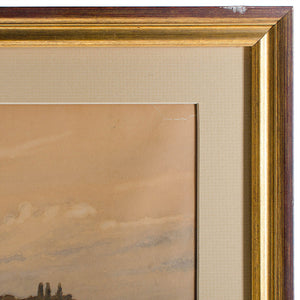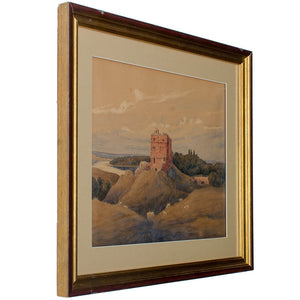 Watercolor of Norham Castle, Northumberland, England
Offered is a circa 19th century watercolor painting of Norham Castle, overlooking the River Tweed, bordering England and Scotland.  The painting is signed W. Stanton Robinson.

sight 10 by 12½ inches
frame 14½ by 17 inches

The painting is in good antique condition with a tear in the upper right corner.  The piece is framed under antique glass.  The matting and framing appear to be more recent and are in good condition with some  areas of scratches and scuffs.