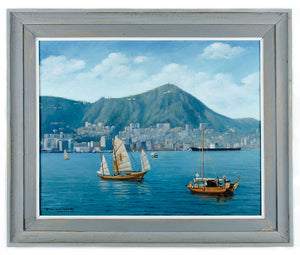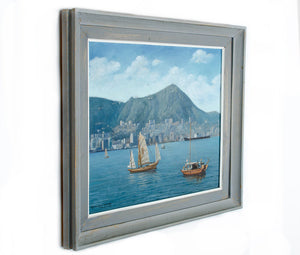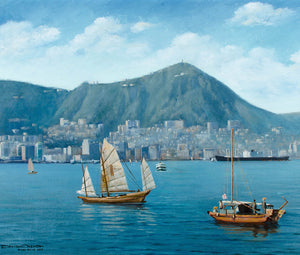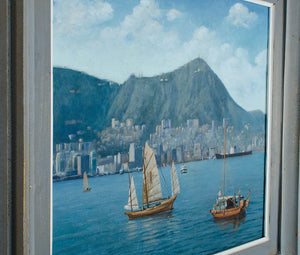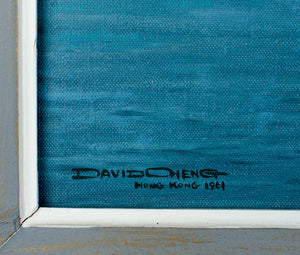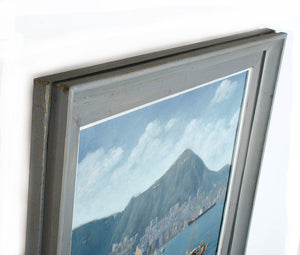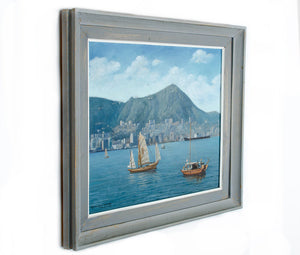 "View of Hong Kong Harbor" by David Cheng
View of Hong Kong Harbor, 1961. Oil on canvas. Signed, David Cheng, Hong Kong 1961. Gilt frame with gray wash as presented by the artist. Condition is excellent overall. 

Image sight: 15" H x 19" W
Frame: 20" H x 24" W

Bio:
David Cheng was a native of Hong Kong who did his work at 24B New Miramar Arcadge, Kowloon in the 1950s and 60's. The shipping vessels of Hong Kong Harbor were his favorite subject and are featured in his best works.