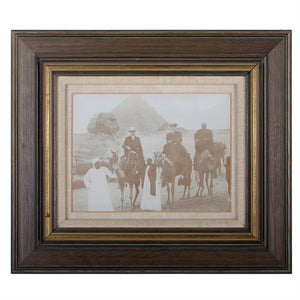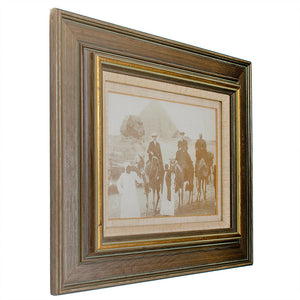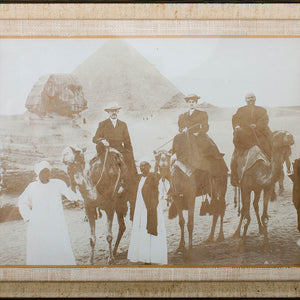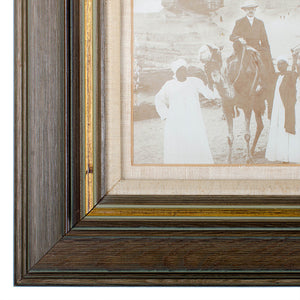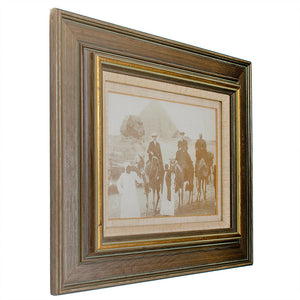 Victorian Sphinx and Giza Pyramid Albumen Tourist Photograph
Offered is a late 19th century albumen photograph depicting victorian tourists atop camels with guides on the Giza Plateau in Egypt . In the background, the Giza pyramid and the Sphinx. 

Sight of photograph, 6⅜ by 8½ inches.
Frame size 13 ⅛ by 15⅛ inches.

Albumen photograph has some fading and some chips on the far left edge. 
Matted under linen mat and under glass with linen over-liner and gray-brown and gilt moulding. 
Excellent condition with wear consistent with age.