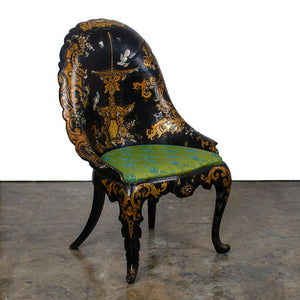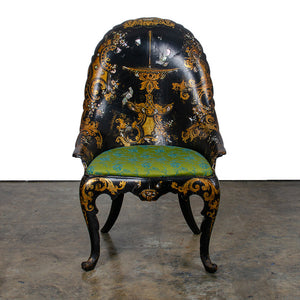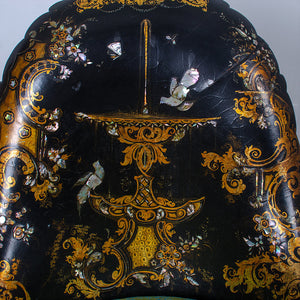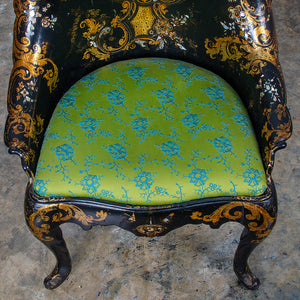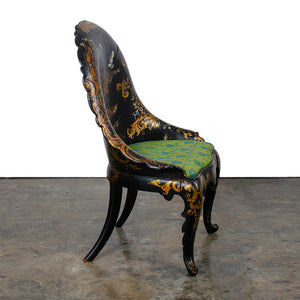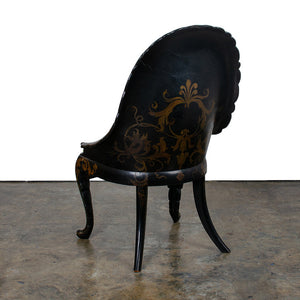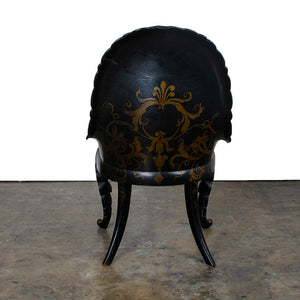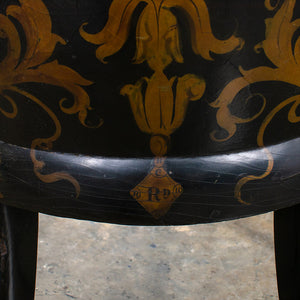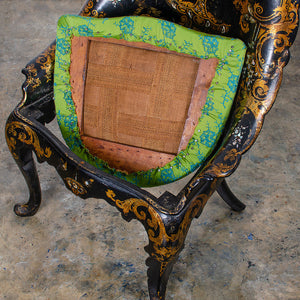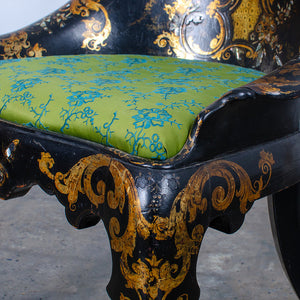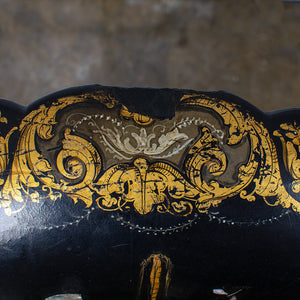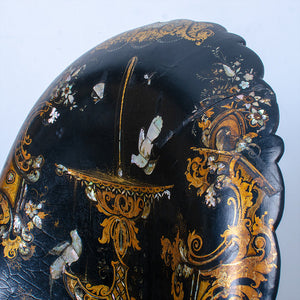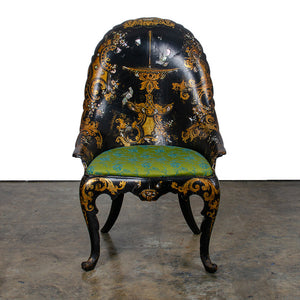 Victorian Japanned Papier-Mâché Chair, 1844
A japanned papier-mâché spoon-back chair made in Birmingham, England by Jennens & Bettridge in 1844.
Scalloped back with gilt and painted decoration and mother-of-pearl inlay depicting fountains and birdbaths, butterflies, birds and flowers.  Original drop-in seat pans with modern upholstery resting on wooden seat rails and legs.  Scrolled cabriole front legs and saber rear legs.  Back also decorated with a bronze painted foliage and registration lozenge dating the chair to August 10, 1844.  
Good condition overall with some chips, scratches, losses and a crack to the back upper right. 
24 inches wide by 22 inches deep by 37 inches tall
Seat height: 17 inches
Free Shipping