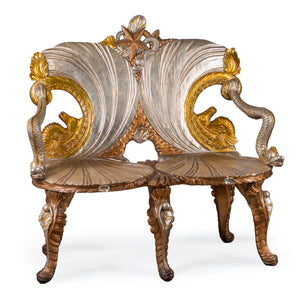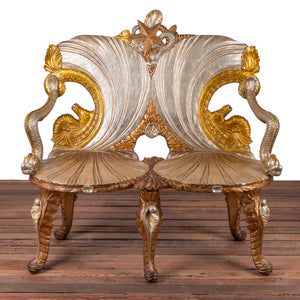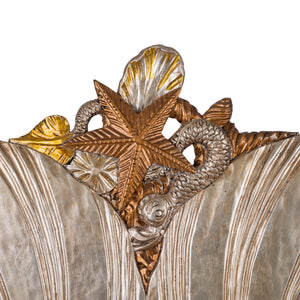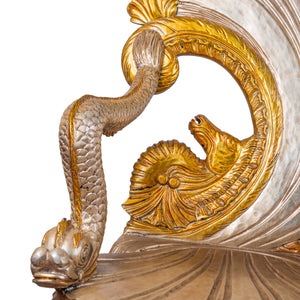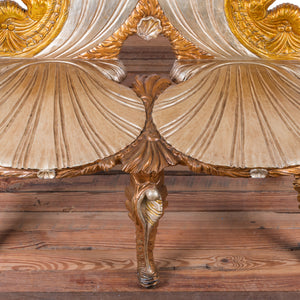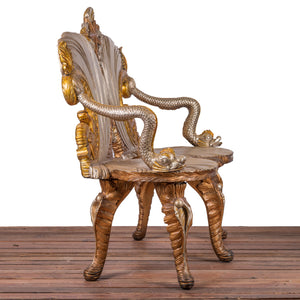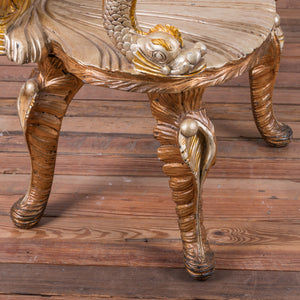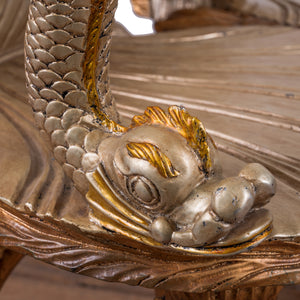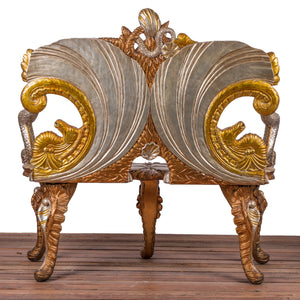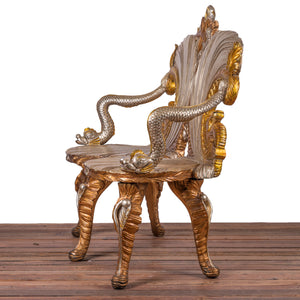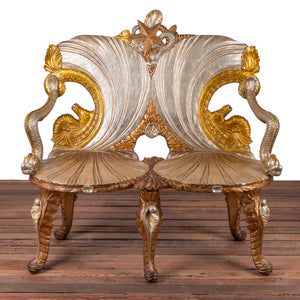 Venetian Style Grotto Settee, 20th Century
A Pauly et Cie style grotto shell settee, circa late 20th century.
Silver and gold antiqued finish with elements of sea life including dolphin arms and hippocampus accents.
45 inches wide by 25 inches deep by 44 inches tall; seat height 18 inches
Excellent condition.