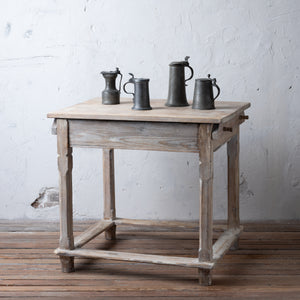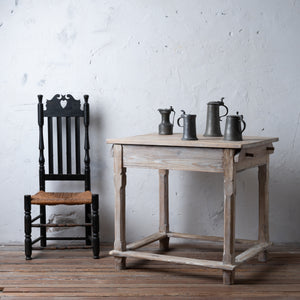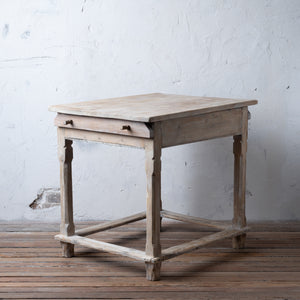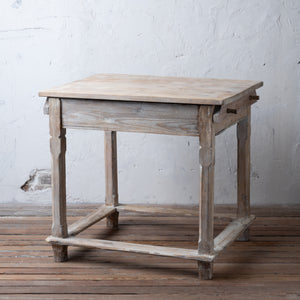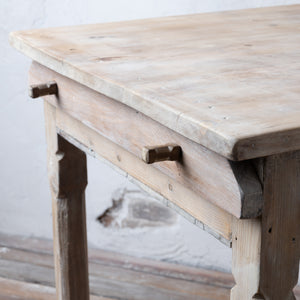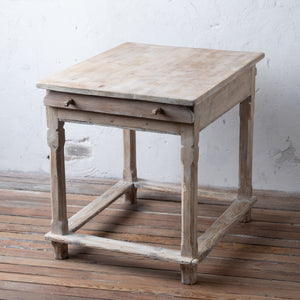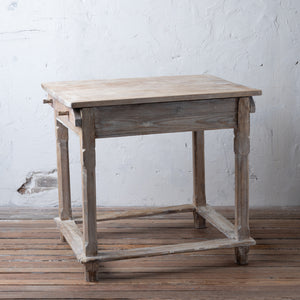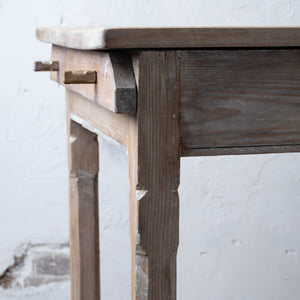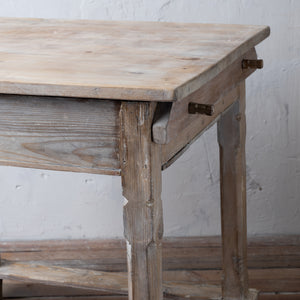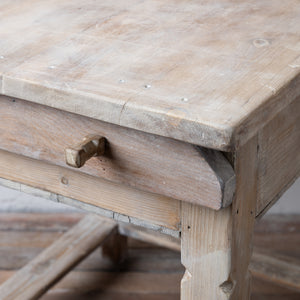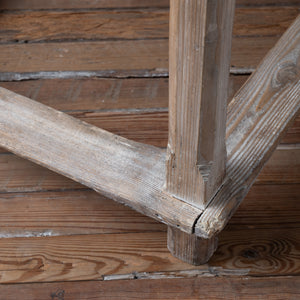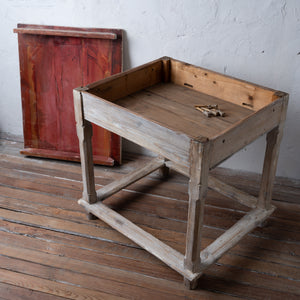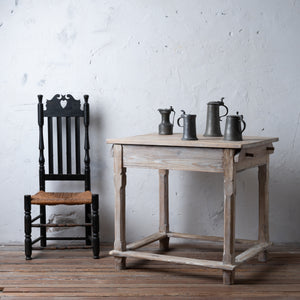 Tyrolean Pine Tavern Table, 18th Century
A late 18th-century rustic pine tavern table from the Tyrolean Alps. 
It features a removable batten top secured with four pegs, encasing a substantial storage area. The table stands on simple chip-carved and chamfered legs with a baroque stretcher base. 
This tavern table has been sympathetically restored, maintaining it's original integrity with the addition of replacement pegs that may serve as a convenient solution for hanging items.  A tasteful whitewashed finish was added.
Measuring 35 ¾ inches wide by 28 ⅝ inches deep and standing 33 inches tall, this versatile table holds potential as a kitchen island.
Well-preserved, showcasing its age with typical wear and patina.