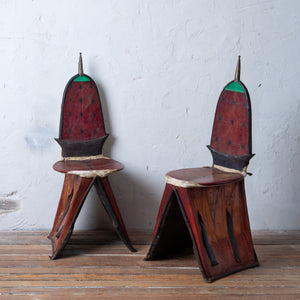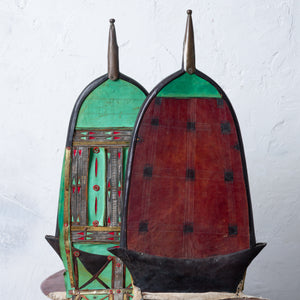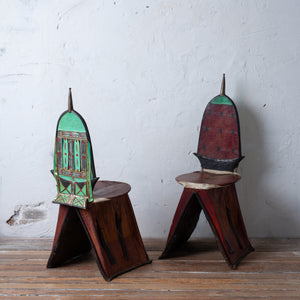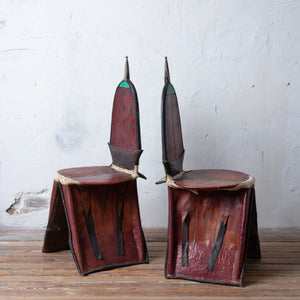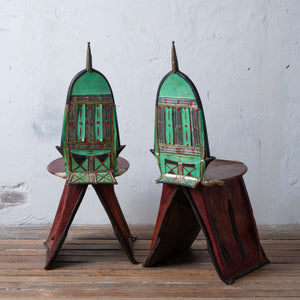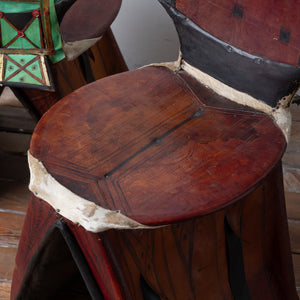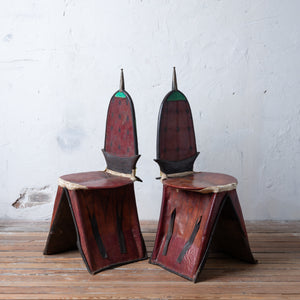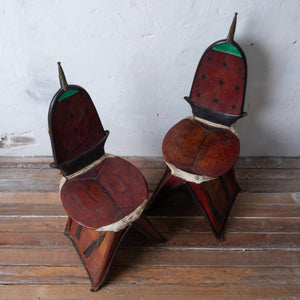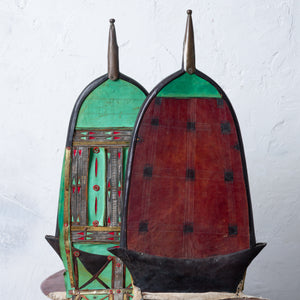 Tuareg Berber Tamzak Camel Saddle Chairs - A Pair
A pair of Tuareg Berber Tamzak camel saddle chairs, Niger Africa, early 20th century.
These saddle chairs are built of sturdy hardwood frames wrapped with various hides and leathers with tooling and dyes and cut metal.
18 ½ inches wide by 18 inches deep by 41 inches tall;
seat height, 18 inches
Authentic pieces showing signs of usage, patina, curling of leather edges on back.