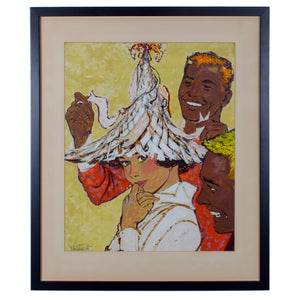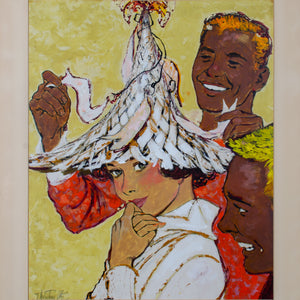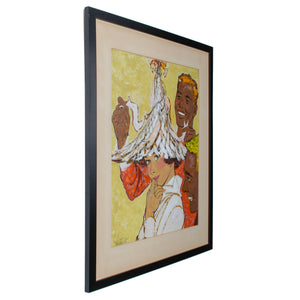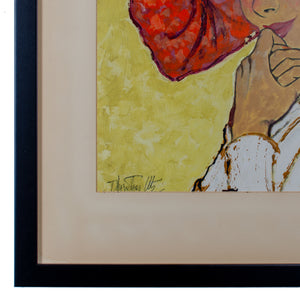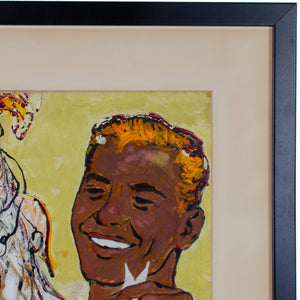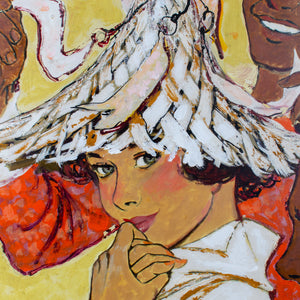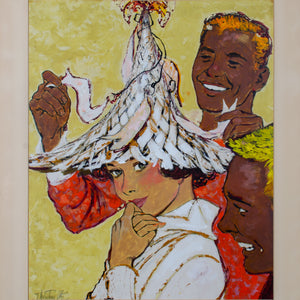 Thornton Utz Portrait Painting
Thornton Utz
(American, 1914-1999)
Portrait of a lady in woven palm frond hat with courtiers.  Likely a Bahamian scene painted for a friend of the artist.  From the estate of the subject. 
Gouache on board, mid 20th Century
Sight: 19 by 23 inches
Frame: 27 by 32 inches
Losses to paint around head of topmost gentleman.
A member of the Ringling School of Art Board of Directors, Utz began his artistic career as a teacher, then continued as an illustrator and commercial artist for companies such as Saturday Evening Post, Coca-Cola, and General Electric, eventually focusing primarily on fine art portraits and sculpture.