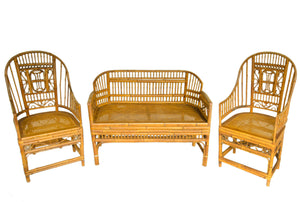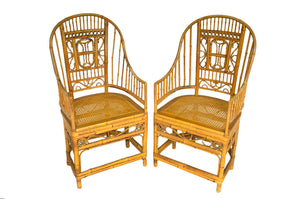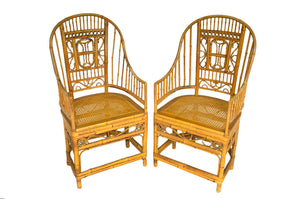 Thomasville Chinoiserie Brighton Bamboo Settee & Armchairs - Set of 3
Offered is a beautiful vintage pair of chinoiserie bamboo armchairs with settee originally sold by Thomasville. Finely crafted with elegant curvilinear patterns on these chairs.

The condition is good with light weathering, some splits in the bamboo and and a small 4 inch partial tear in the cane on the settee with the lateral strands still intact, so not a hole.  

The settee measures 45 inches wide by 35 inches tall by 20 inches deep.
The chairs measure 22 inches wide by 43 inches tall by 19 inches deep.