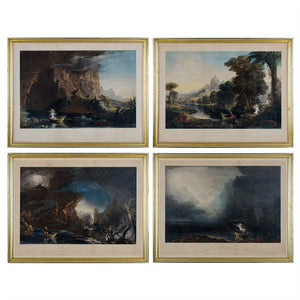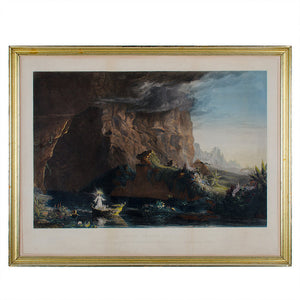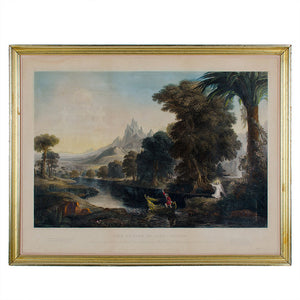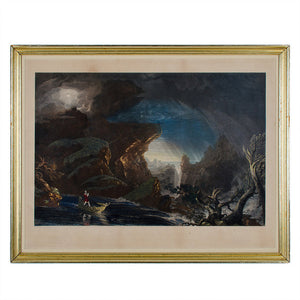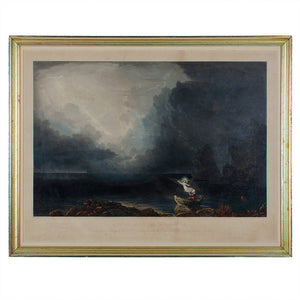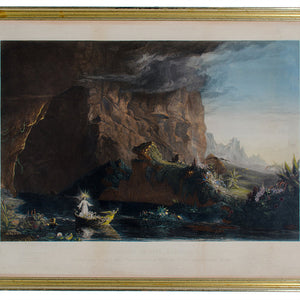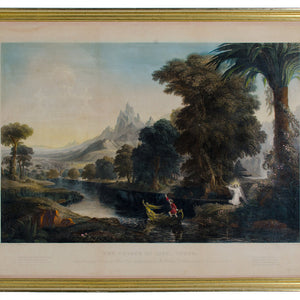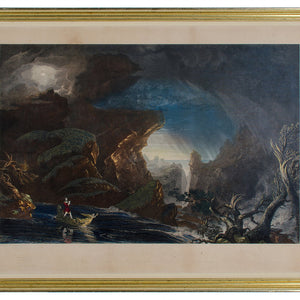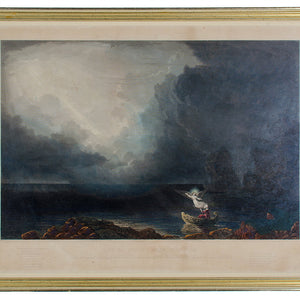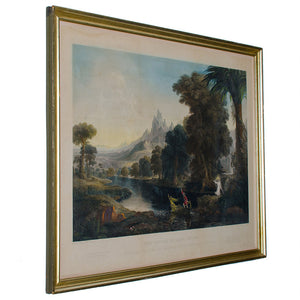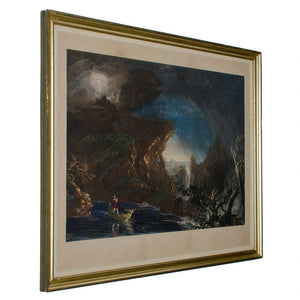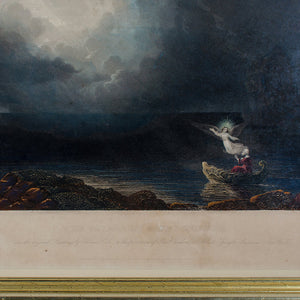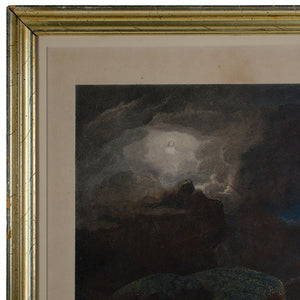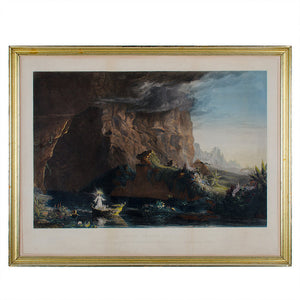 Thomas Cole, The Voyage of Life Framed Etchings - Set of 4
Thomas Cole
(American, 1801-1848)
The Voyage of Life
A set of four aquatint etchings engraved by James Smillie after the paintings by Thomas Cole.
Sight 24 ½ by 18 ½ inches
Frame 21 ¼ by 27 ⅜ inches
The series of four allegorical scenes entitled The Voyage of Life, represent four stages of life: childhood, youth, manhood and old age. Each print depicts a voyager traveling on the river of life set in 19th century wilderness also corresponding to one of the four seasons.
This series gained popularity after Thomas Cole's death in 1848 and James Smillie, who was regarded as one of the best engravers of the day, was commissioned to create a limited edition engraving of "youth" as a tribute to the memory of Cole. Subsequently, engravings of the other three paintings were commissioned. Today they are widely regarded as one of the most important sets of large-scale romantic landscape engravings.
Thr engravings with rare hand-coloring are in good overall condition with some areas of foxing and toning. The titles and writing in the margins are faint/faded to varying degrees. There is a very small tear repair in the lower left corner of the "old age" print. The frames show significant patina of age, including scuffs, chips and scratches.
Thomas Cole (1801-1848) an English-born American artist best known for his Romantic landscape paintings of the American wilderness. He is also considered the founder of the Hudson River School.