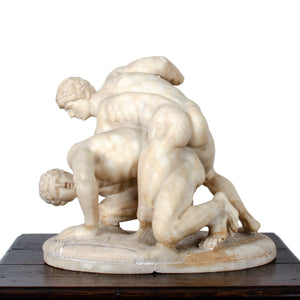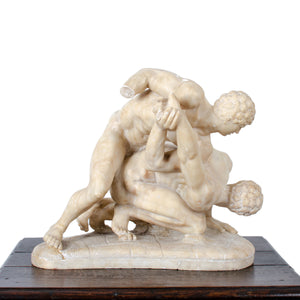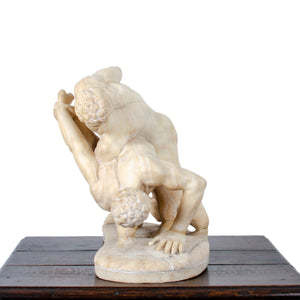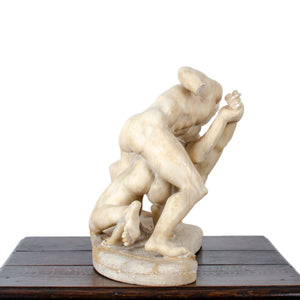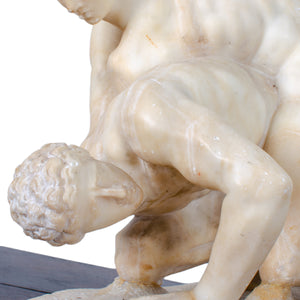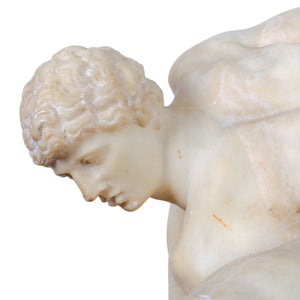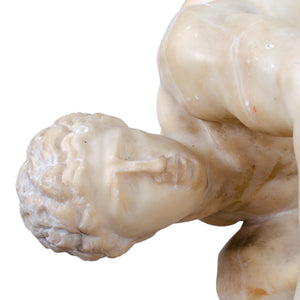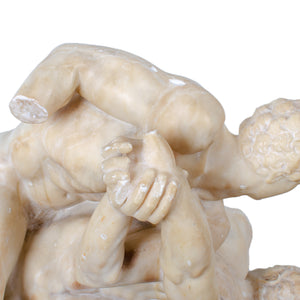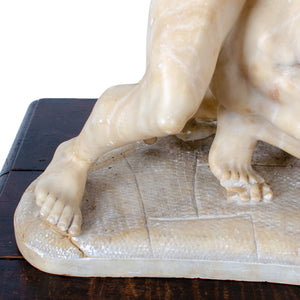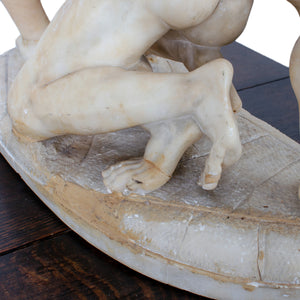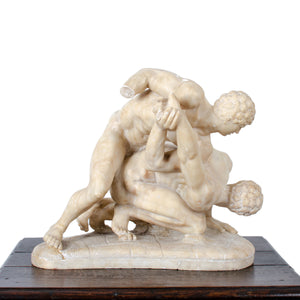 The Wrestlers, c.1870s
The Wrestlers, a.k.a. The Pancrastinae, after the 1st Century Roman copy of the Greek original housed in the Uffizi collection in Florence. 

Marble, made in Italy circa the 1870s. 
20 inches wide by 10 inches deep by 17 inches tall
Arm and fingers missing.  Repairs to reattach base and repairs to base. Fair condition.