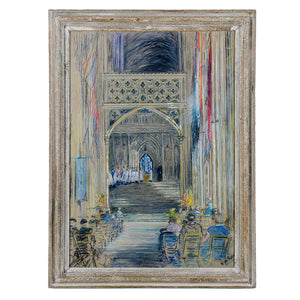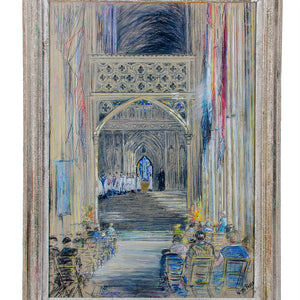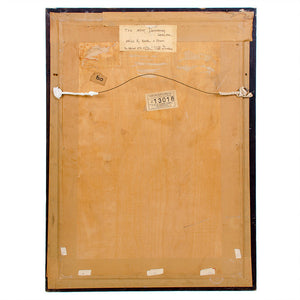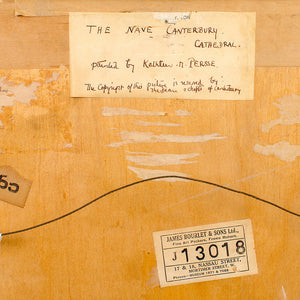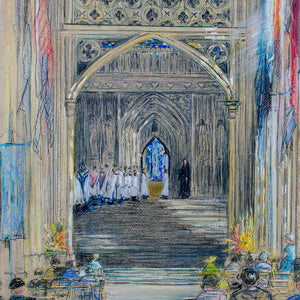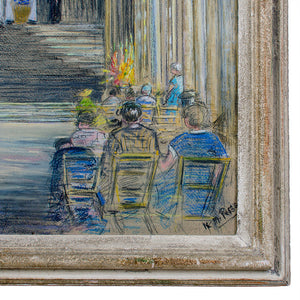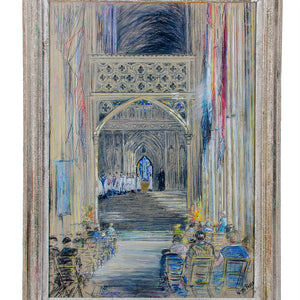 The Nave, Canterbury Cathedral by Kathleen Persse
The Nave, Canterbury Cathedral
Oil pastel by Kathleen Persse (Burke), born in Ireland in 1866.
This piece was likely done in her later years in the 1940s and framed by renowned framers of the period, James Bourlet & Sons of 17 & 18 Nassau Street indicated by label on verso.
Other label on verso reads "copyright of this picture is reserved by the Dean and Chapter of Canterbury."
Sight 16 ¼ by 23 ¼ inches
Frame 20 ¼ by 27 ¼ inches
The piece is in excellent condition with light wear.