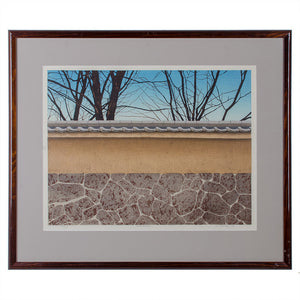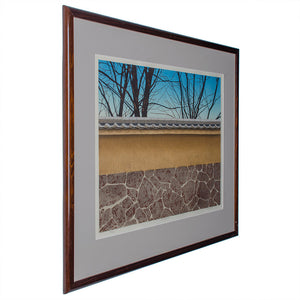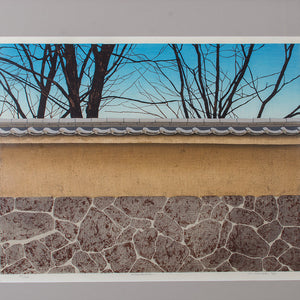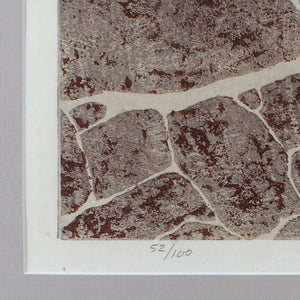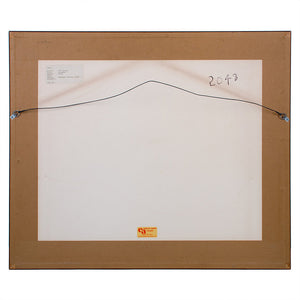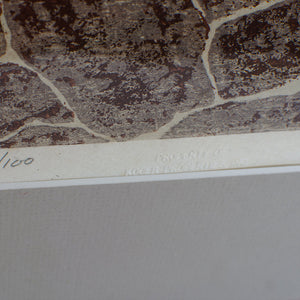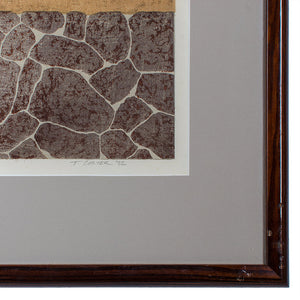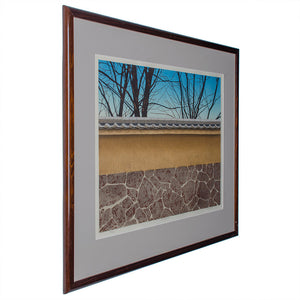 Ted Colyer "November" Woodblock Print
Ted Colyer
(Canadian, b.1947)
Offered is a framed Japanese style woodblock print by renowned Canadian artist Ted Colyer. The print is entitled November and features bare tree branches set against a vivid blue sky with earth toned textures and patterns found in the architectural elements in the foreground.

sight 17 1/2 by 22 1/2 inches
frame 25 1/2 by 30 inches
signed lower right
dated 1982
numbered 52 of 100
entitled "November"

The print is in excellent condition. It was framed for gallery display. It was part of the renowned Ira and Nancy Koger Trust collection and is emobossed in the lower margin as such. The framing is good with some scratches on the moulding.

Ted Colyer (b.1947) Born in Nova Scotia, Canada, after graduating college he went on to study traditional Japanese woodblock printmaking under Toshi Yoshida. He continued to live and work as an artist in Japan until 1988. His works are included in permanent collections in museums Japan and Canada as well as many private collections around the world.