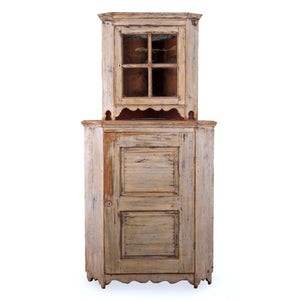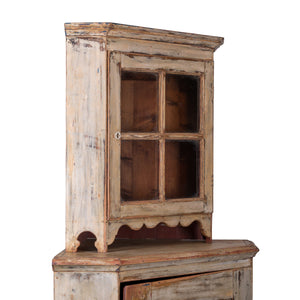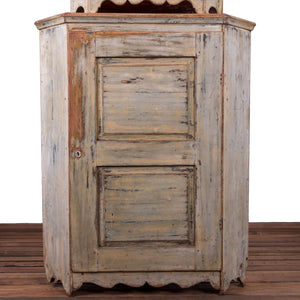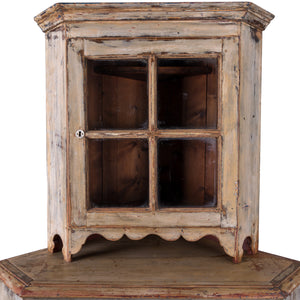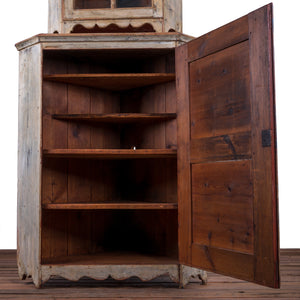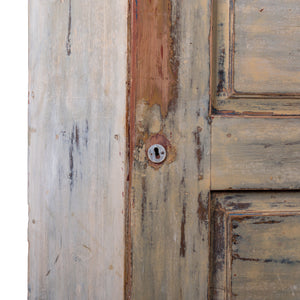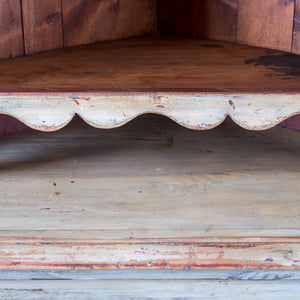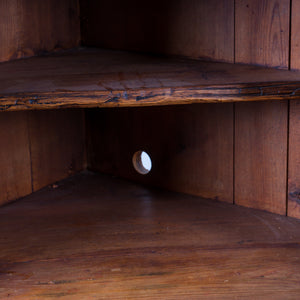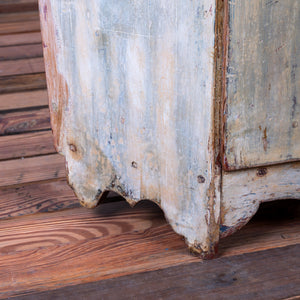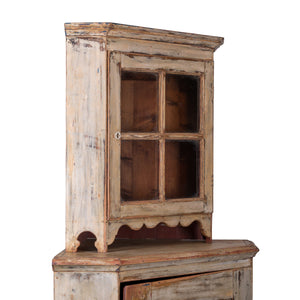 Swedish Baroque Corner Cupboard, c.18th Century
A Swedish baroque corner cupboard, mid-18th century.
Two pieces with smaller glazed upper cabinet and large lower cabinet.  Scraped back to cream white paint.
81 ½ inches tall by 29 ½ inches deep by 41 inches wide
Height of lower cabinet: 50 ½ inches
Slight sag to lower cabinet door.  Hole drilled in rear of lower cabinet.