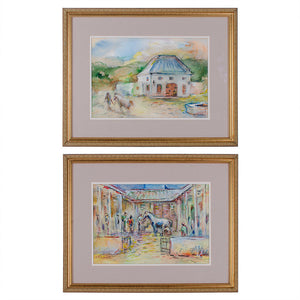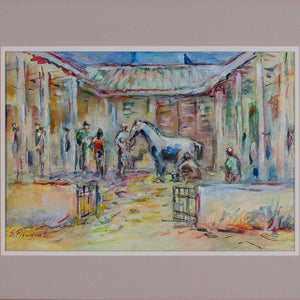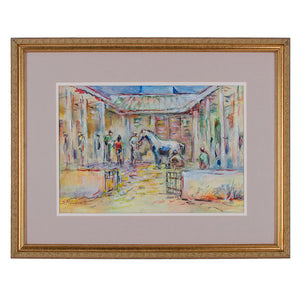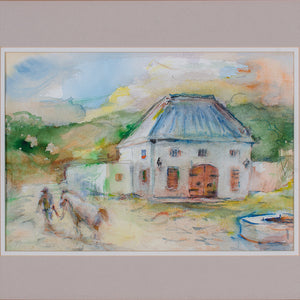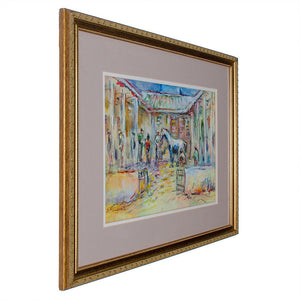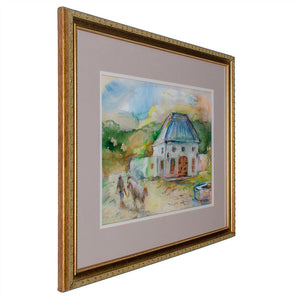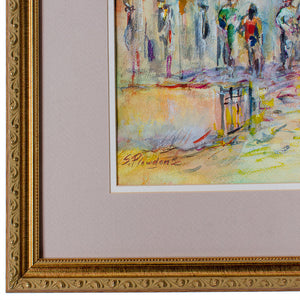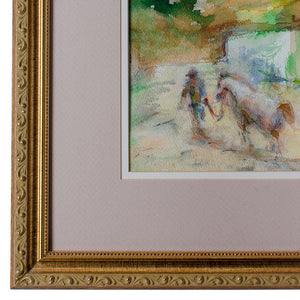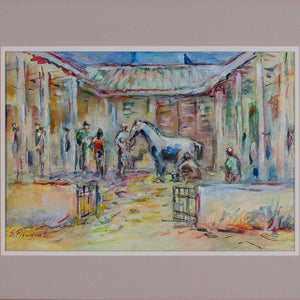 Suzanne McCullough Plowden - South Africa Watercolor Paintings - a Pair
Offered is a pair of watercolor and gouache painting by Suzanne McCullough Plowden.
Depicted are impressionistic rural scenes in South Africa.
A man leading a horse by mud-brick stable house and the other titled on verso "The Blacksmith" depicting a group in a stable courtyard shoeing a horse.
Signed lower left, S. Plowden, one with weak impression.
Sight 16 by 11 inches
Frame 24 by 19 inches
In subtly ornate antiqued gold frames and under glass and acid buffered double matting. The outer mat is a grey lavender color. The artwork and frames are in excellent condition.
Suzanne McCollough Plowden (American, b.1916) is known best for her portraits of the rich and famous. She traveled the world painting people and scenes and exhibiting in solo and group shows. She did fashion illustration for Vogue, Harpers, Look and other publications. Her work is in private and public collections around the world. She's lived in Texas, Connecticut, New York City, Brazil, Australia and Hilton Head among other places where she has left behind a prolific body of work.