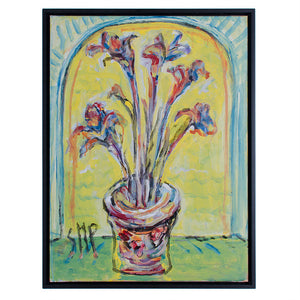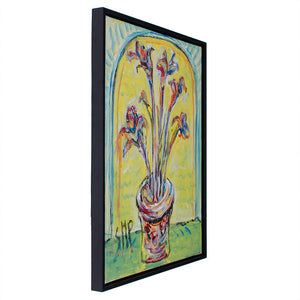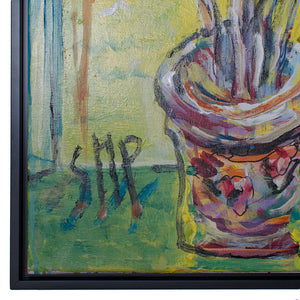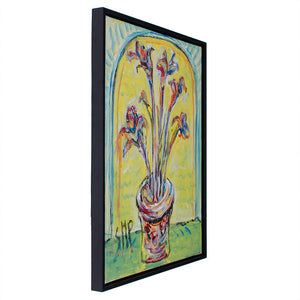 Suzanne McCullough Plowden "Irises", Oil on Canvas
Offered is an oil on canvas by Suzanne McCullough Plowden titled "Irises".
Signed lower left, SMP
Sight 18 by 24 inches
Frame 19 ¼ by 25 ¼ inches
Newly framed in black floater frames.
The paintings are in excellent condition.
Suzanne McCollough Plowden (American, b.1916) is known best for her portraits of the rich and famous. She traveled the world painting people and scenes and exhibiting in solo and group shows. She did fashion illustration for Vogue, Harpers, Look and other publications. Her work is in private and public collections around the world. She's lived in Texas, Connecticut, New York City, Brazil, Australia and Hilton Head among other places where she has left behind a prolific body of work.