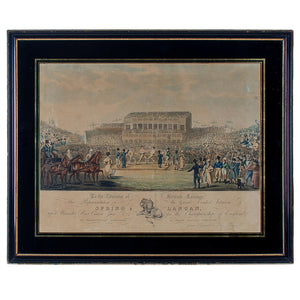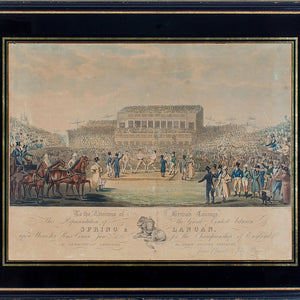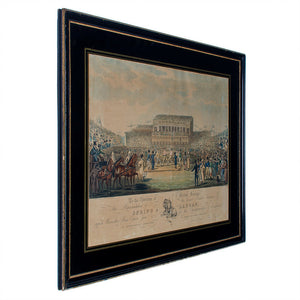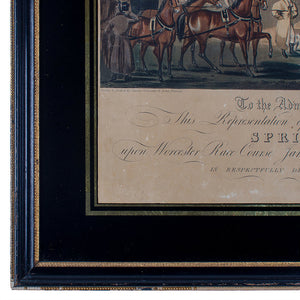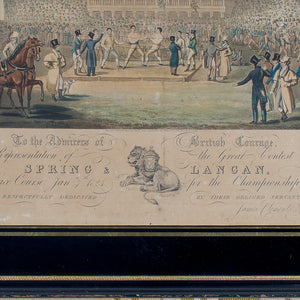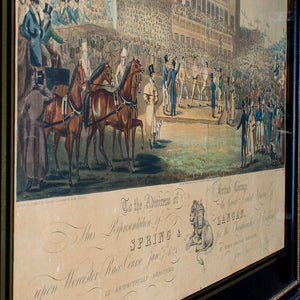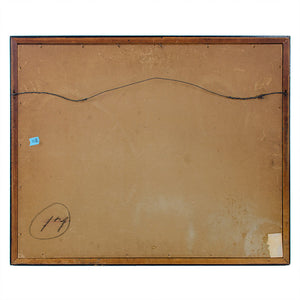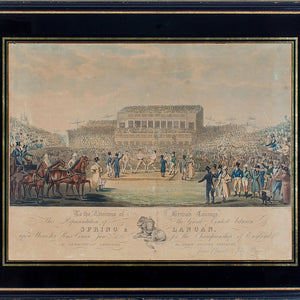 Spring and Langan English Boxing Scene Aquatint Etching
Spring and Langan English boxing scene aquatint etching

Drawn and etched by James Clements & John Pitman
Worcester; Published March 22, 1824 by James Clements & John Pitman at 184 Fleet Street, London.
Aquatinted by J. Gleadah

Engraved inscription reads: "To the admirers of British courage, this representation of the great contest between Spring & Langan upon Worcester Race Course, January 7th, 1824 for the Championship of England is repectfully dedicated by their obliged servants, James Clements & John Pitman."

sight 23 by 17 ½ inches
frame 29 ½ by 24 ¼ inches

This very rare print is framed under eglomise glass in hogarth frame with losses mainly to gilt bead on lower edge. The print shows toning, foxing and fading from age.
FREE SHIPPING