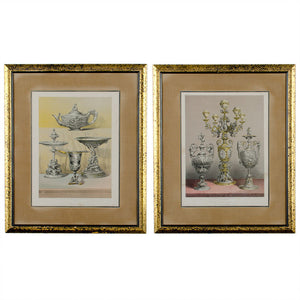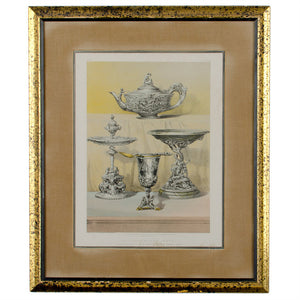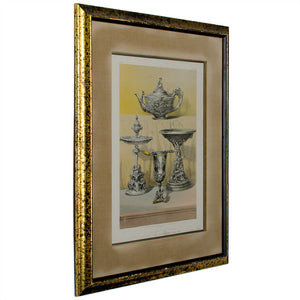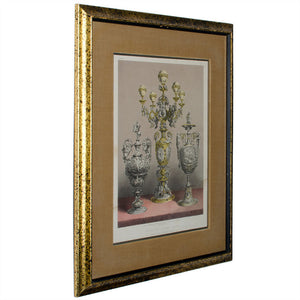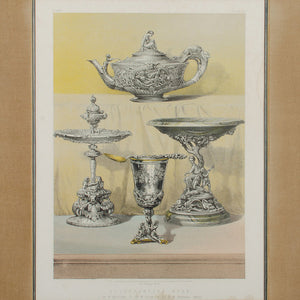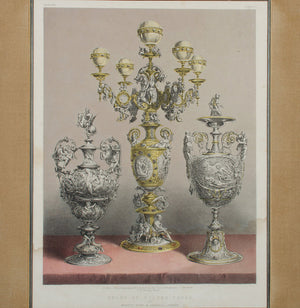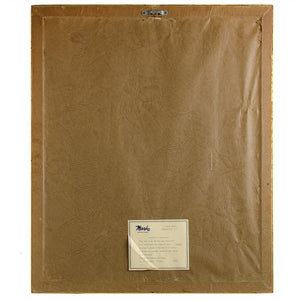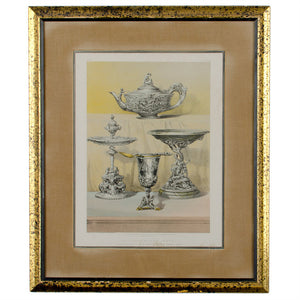 Silversmith's Work & Group of Silver Vases, Antique Prints - A Pair
J.B. Waring, Silversmith's Work and Group of Silver Vases .

Two framed antique chromolithographs published in London in 1863 for Masterpieces of Industrial Art and Sculpture at the Great Exhibition.

Sight 9 ½ x12 1/2 inches
Frame 15 ⅝ x18 ⅝ inches

The prints are in fair to good condition with some moisture damage in the margins of the bottom quarter of the "group of silver vases" print. The framing is vintage and still in good condition with fabric matting and an antique finished gold frame. There is a certificate of authenticity for the prints on the verso of each frame.