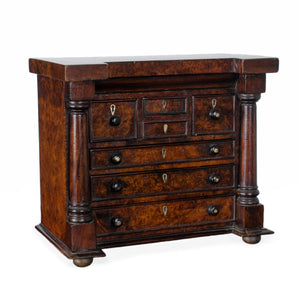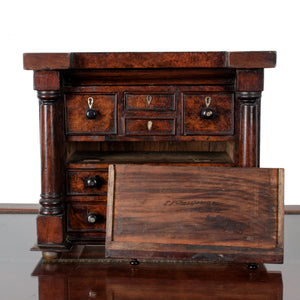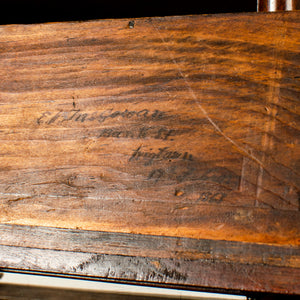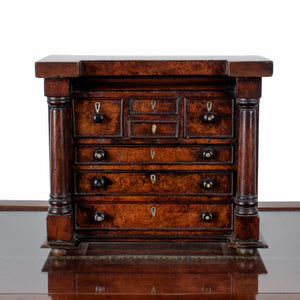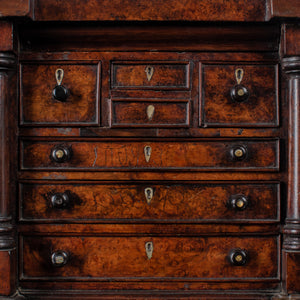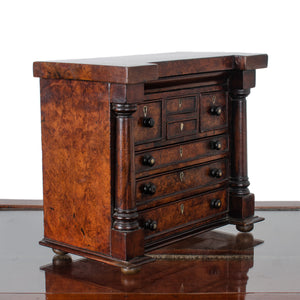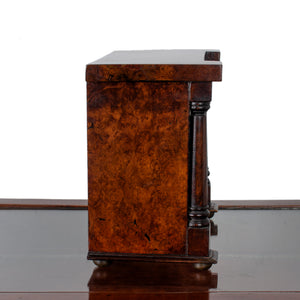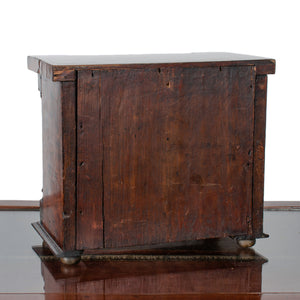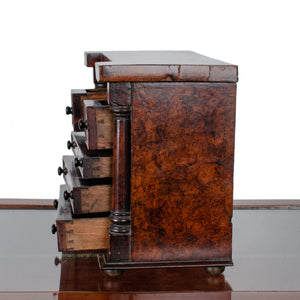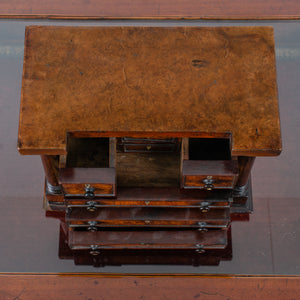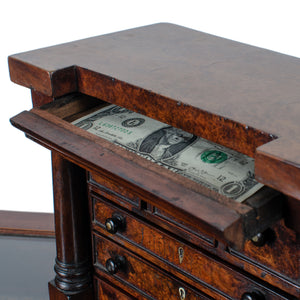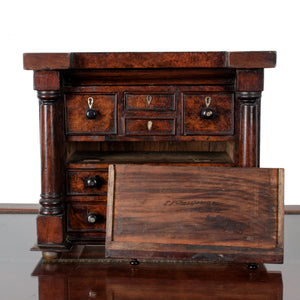 Scottish Miniature Burl Wood Chest of Drawers, 1863
A Scottish miniature chest of drawers in burled wood.  
Drawer inscribed on underside with maker's name: 
"E.B. McGowan; Bank St, Wigtown; 17th February 1863"
Hidden drawer on top with hole in rear to push open.  
Two small central drawers are false.  
11 inches wide by 6 inches deep by 9 ½ inches tall
Shows some repairs and missing inlay on pulls.