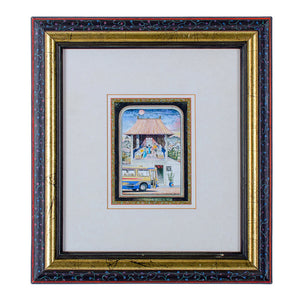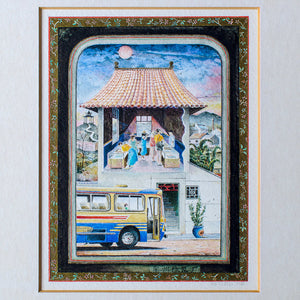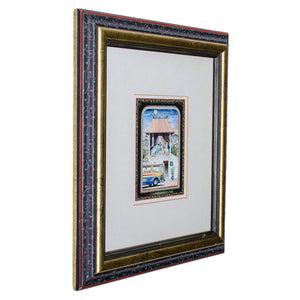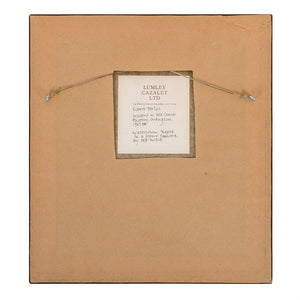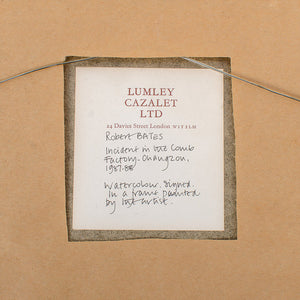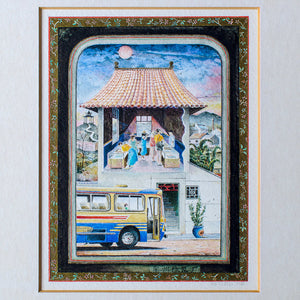 Robert Bates Miniature Painting "Incident in the Comb Factory, Changzou"
Robert Bates
(American, b.1943)
Incident in the Comb Factory, Changzou
watercolor with gold leaf
Sight 4 by 5 ⅜ inches
Frame 11 ½ by 12 ⅝
signed and dated lower right, R C Bates, 1988
The painting is in excellent condition. The framing is also very good, including hand-painted floral embellishment by the artist that mimics the motif in the painting. There is some age-related wear to the frame.
Robert Bates (b.1943). Born in Wolverhampton, he went on to study art at the Royal College of art in London, graduating in 1968. He began exhibiting his work all over London and Ireland. His work has become part of collections worldwide including the British Museum, the National Gallery of Victoria Australia, and the National Trust's foundation for the Arts in addition to many private collections.