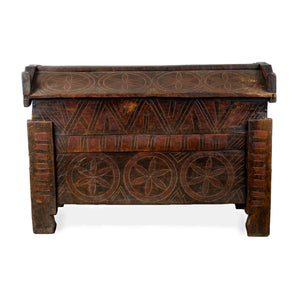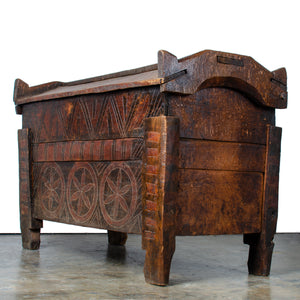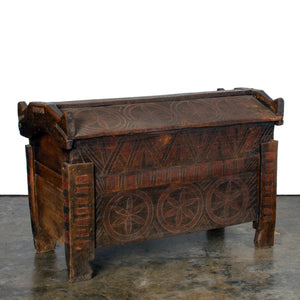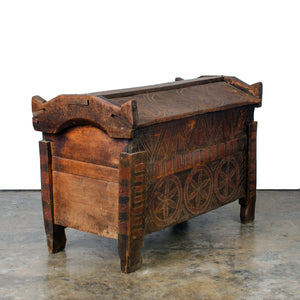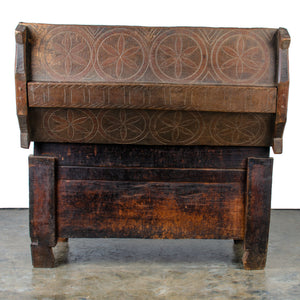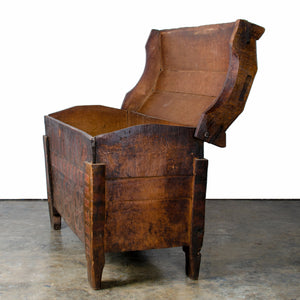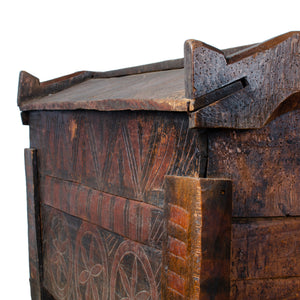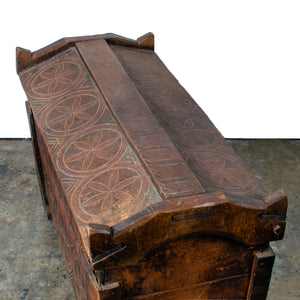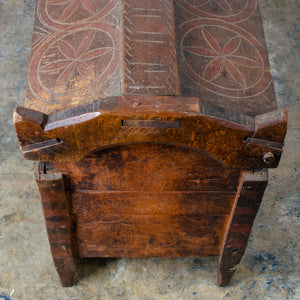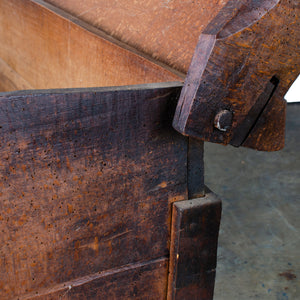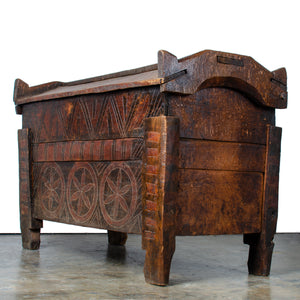 Riven Shepherd's Coffer, Transylvania, 19th Century
A riven beech shepherd's coffer from Țara Călatei (Kalotaszegi), Transylvania, Romania, circa mid-19th century.
Shingled planks pinned to four corner pillars.  Convex top and original surviving wood pin hinges.
Ornamented with incised geometric patterns and traditional pinwheel design, smoked black with red polychrome.
36 inches wide by 17 ½ inches deep by 25 inches tall
Very good condition.
Free Shipping