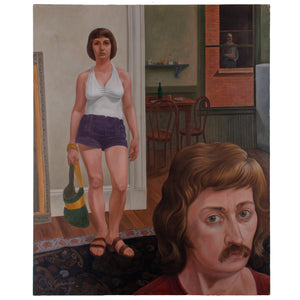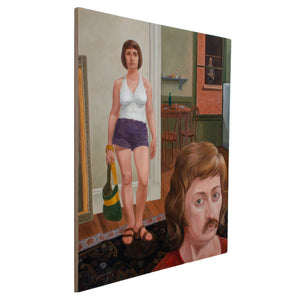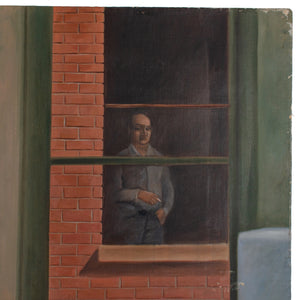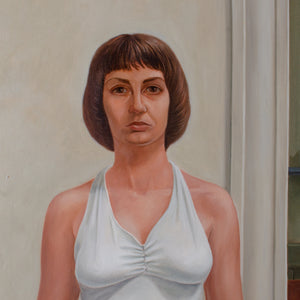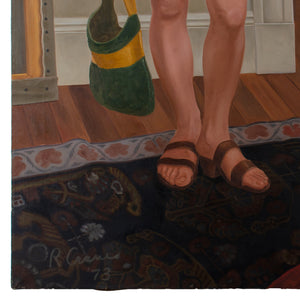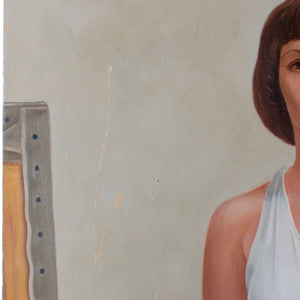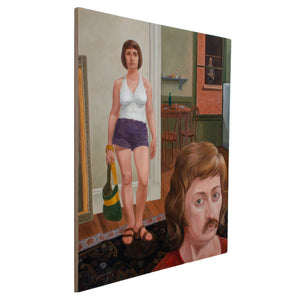 Raymond D. Crane Painting, 1973
Raymond (Ray) D. Crane
(Massachusetts, b.1942)
A large oil on canvas depicting an interior of a Hillside St. apartment in Boston with a woman and the artist self-portrait in the foreground and a creepy neighbor watching from his window.  
signed lower right, R. Crane, 73
Sight: 39 ¾ by 47 ¼ inches
Frame: 45 ¾ by 53 ¼ inches 
Good overall with scratch in upper left field, with losses in the periphery and in mustache.  
Ray Crane is best known for aviation and maritime painting.