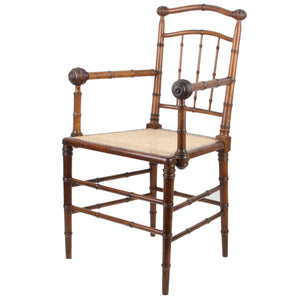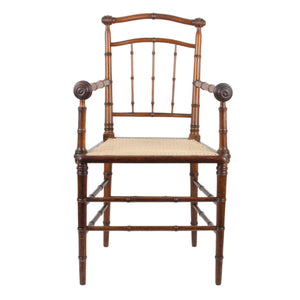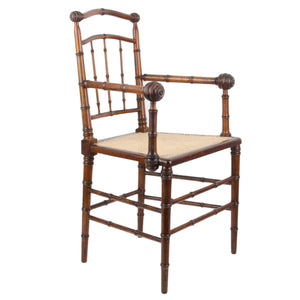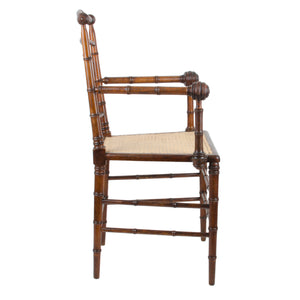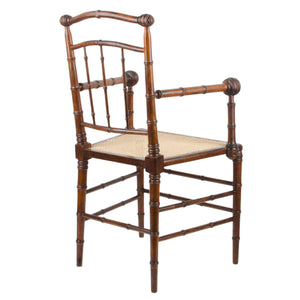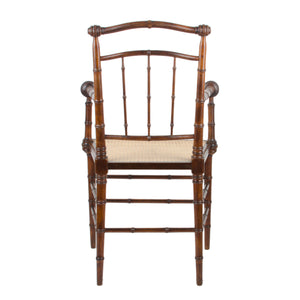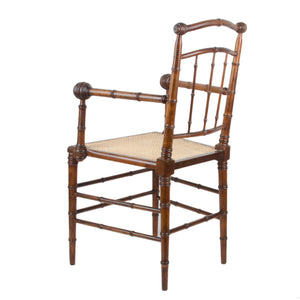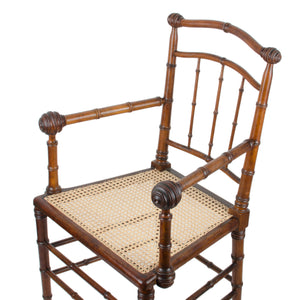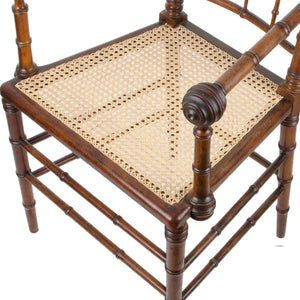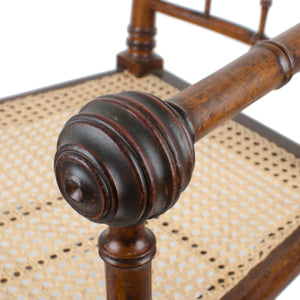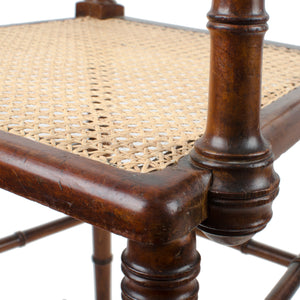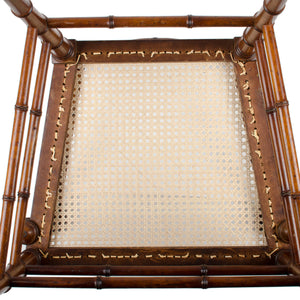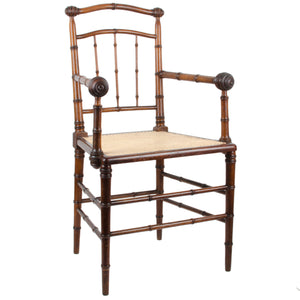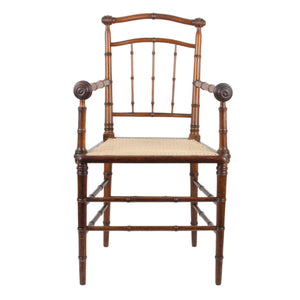 R.J. Horner & Co. Faux-Bamboo Armchair
R.J. Horner & Co. of New York faux-bamboo armchair in dark stained maple. 

Made in the 1890's, Horner's imitation bamboo furniture was inspired by the Japanese display at the 1876 Centennial Exposition in Philadelphia. These aesthetic pieces are exceedingly hard to come by and Horner's company was the only specializing in this style at the time. Marketed as summer home furniture in contrast to much of the Rococo furniture popular in the Victorian era.

This armchair has had a couple minor and masterfully done repairs as well as a recent cane seat restoration. A delicate form with robust construction; this piece is solid. Large turnings on the arm and joining the arm to the side of the seat frame are the highlights of this beautifully designed piece.  

The total width is 22 inches and the total height is 39 inches.
The seat sits 19 inches high and the total depth of the chair is 19 inches.