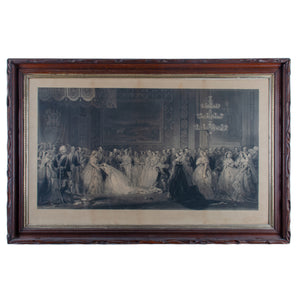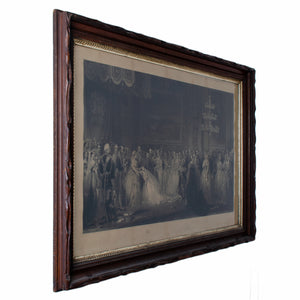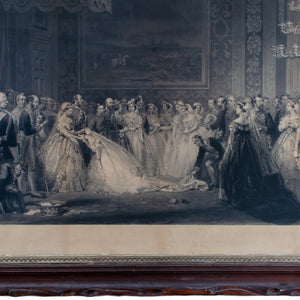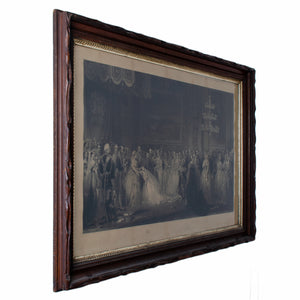 Queen Victoria Drawing Room at St. James's Palace Engraving Print
A Drawing Room at St. James Palace in the Reign of Queen Victoria after Jeremiah Barrett (1814-1906).

Large piece.
Sight: 45 ½ by 27 ½ inches
Frame: 53 by 35 inches

Line, stipple and mezzotint engraving. 
Published by William Lucas & Co., London, 1869.
Engraved by Frederick Stacpoole. Key sheet on British Museum website identifies 53 members of royal family and courtiers depicted.