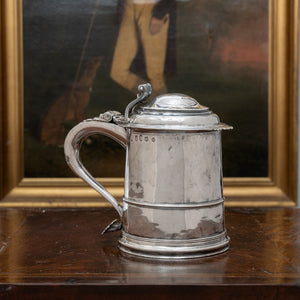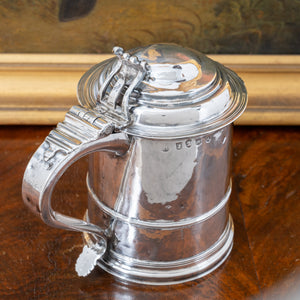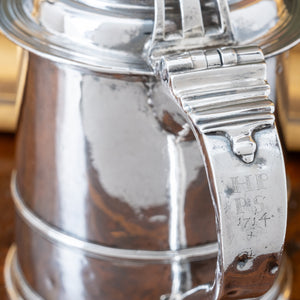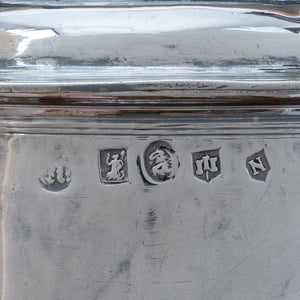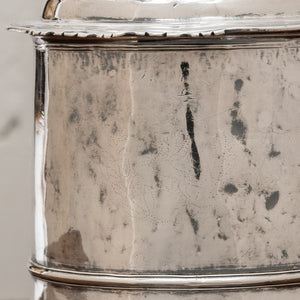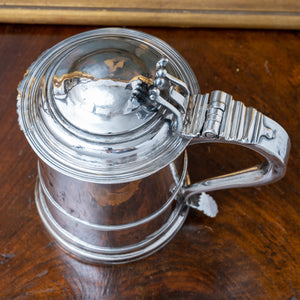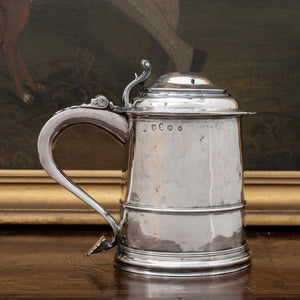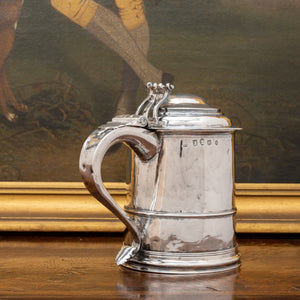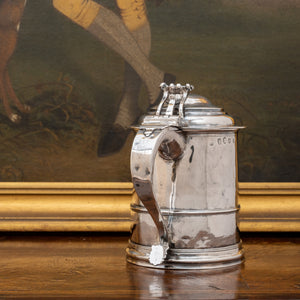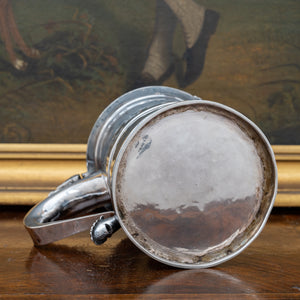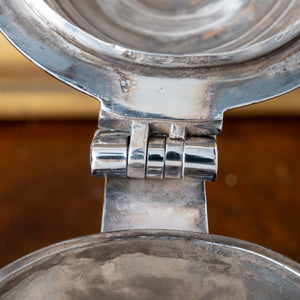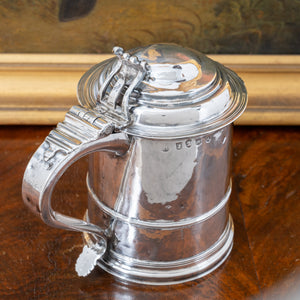 Queen Anne Provincial Britannia Silver Tankard, John Elston, Exeter, 1713
A Queen Anne provincial Britannia standard silver tankard, Exeter 1713 by John Elston I. 
Fully marked to the body with the figure of Britannia and lion head erased; castle with three turrets in shield for Exeter; N, Exeter date letter for 1713; and bearing the worn mark of Elston.  Lid unmarked.  Handle pricked with a pair of initials likely related to a wedding - HP and PS and the date 1714 below.  Pricked crest opposite handle with Pegasus and wreath. 
7 inches wide by 4 ¾ inches deep by 6 ¾ inches tall
Hinge functions, though one barrel has separated.  Scratches, dings and dents.