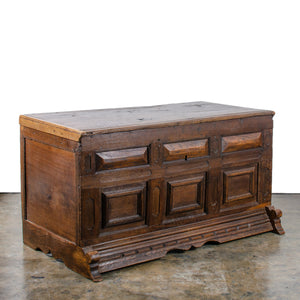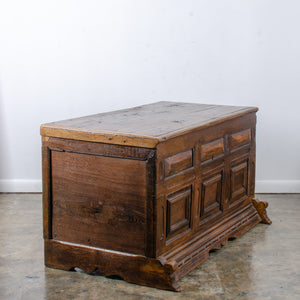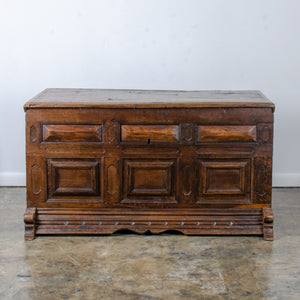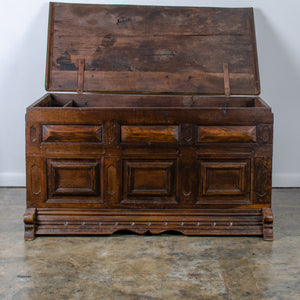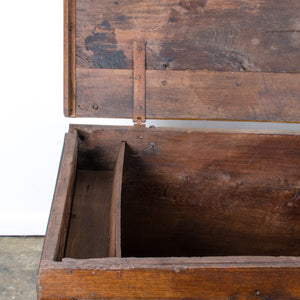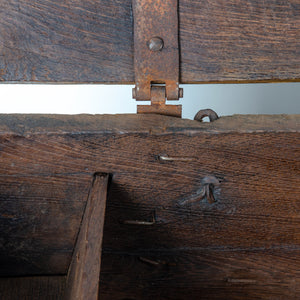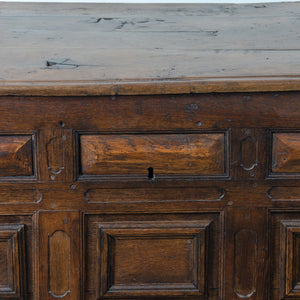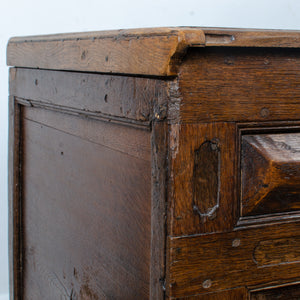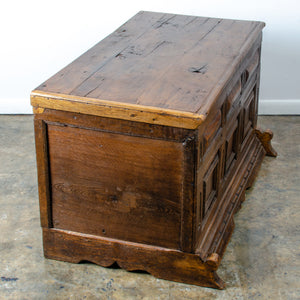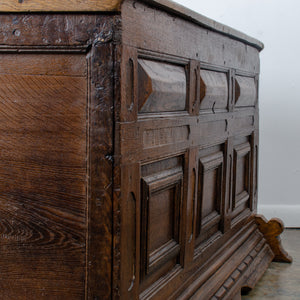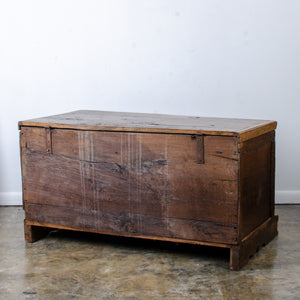 Provincial Spanish Oak Paneled Coffer, c.17th Century
A provincial Spanish oak paneled coffer made circa the 17th century.  
Retaining original snipe hinge loops on carcass with later iron strap hinges and rose head nails.  Pegged paneled facade, sloped apron and sledge feet.  Showing some 19th century repairs and restoration. 
47 ¼ inches wide by 27 ¼ inches deep by 25 ½ inches tall
Very good.