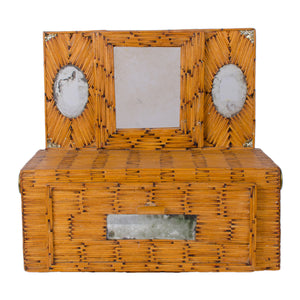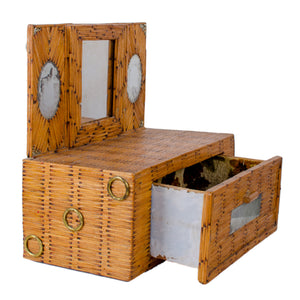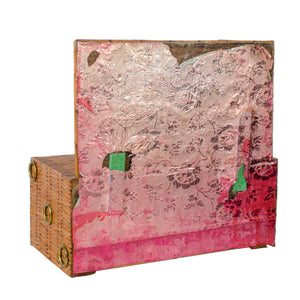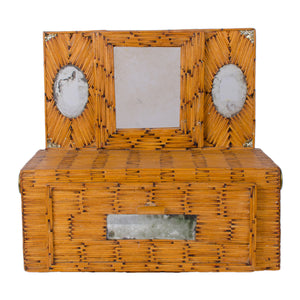 Prison / Tramp Art Matchstick Dresser Box
A dresser box made of matchsticks in the prison or tramp art vernacular made circa 1930-40.
Inset mirror on drawer face with two oval mirrors flanking a larger central mirror that can be removed through an upper slot and used as a picture frame.
Backboard with glitter filled corners and three brass rings applied to each side.
Fabric lined drawer and foil lined back.
Contained are letters and nice old Christmas cards to a Mrs. Lottie Fink of Hopewell, Ohio.
Excellent condition.
12 inches wide by 6 inches deep by 11 ½ inches tall