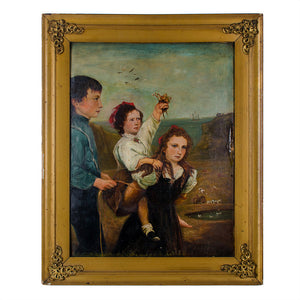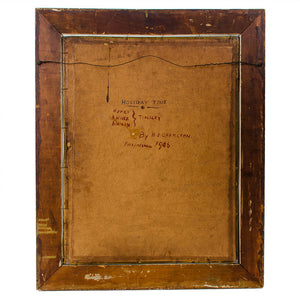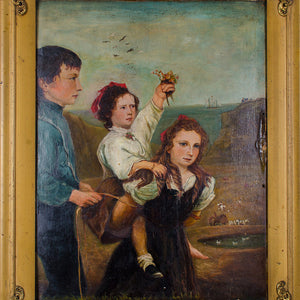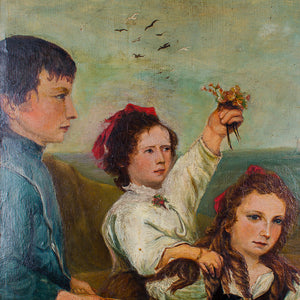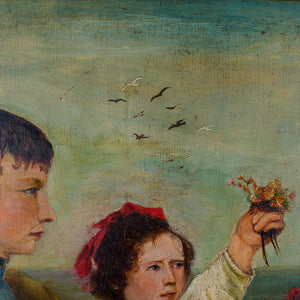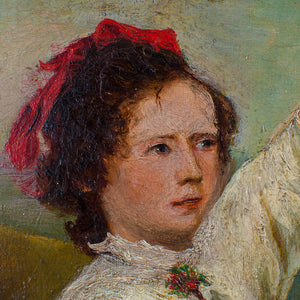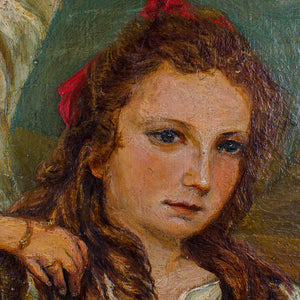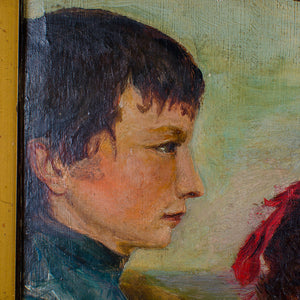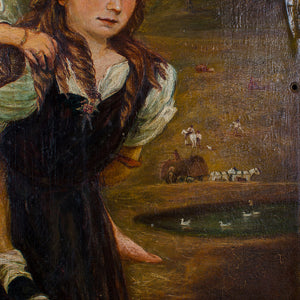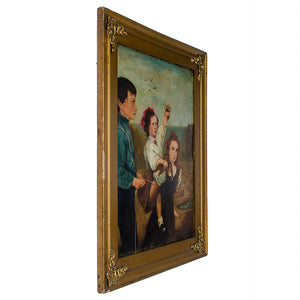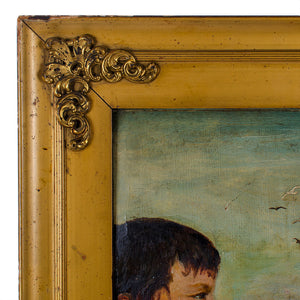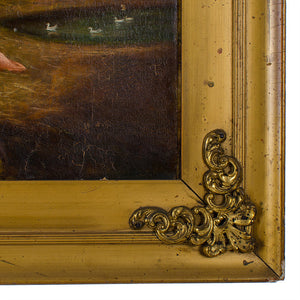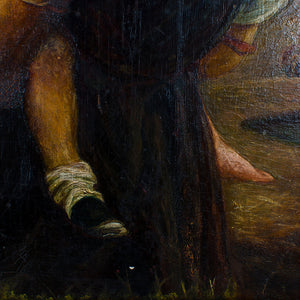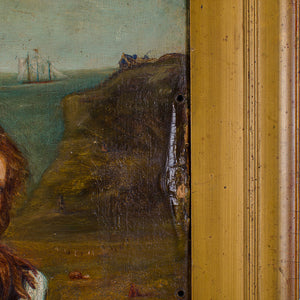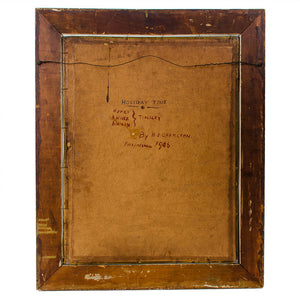 Philadelphia Folk Art Shoreline Family Portrait
Folk art oil on panel of three children on a shoreline.
On verso:
"Holiday Time"
Henry, Annie & Emilin Tinsley 
By H.J. Charlton 
Philadelphia, 1906

Sight 17 ¼ by 22 ½ inches
frame 23 by 28 ⅜ inches  

With wildflower bouquet and missing shoe little sister rides big sister with brother on the reins. Flock of seagulls, schooner, pond with swan and farmers with harvested wagon load behind horses make up the lively backdrop for this Philadelphia family portrait. 

Painted on what looks to be an old advertisement cardboard sign with metal borders and grommets on one side. Damage showing at the far right center of the board where edge was bent and grommets showing. There are some paint losses here.  
The painting is otherwise in good condition with minor wear, soiling and no apparent in-painting. The period gilt frame with applied spandrels is in good condition with some losses at the edges.