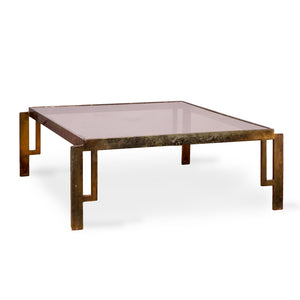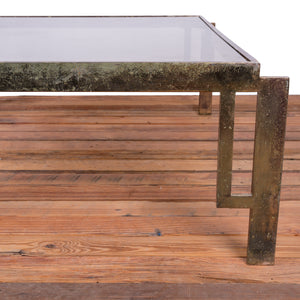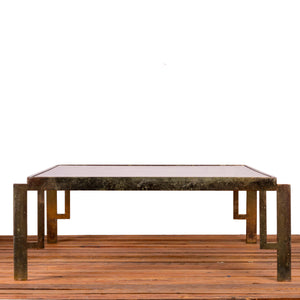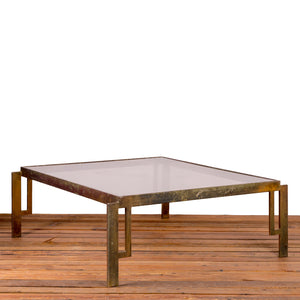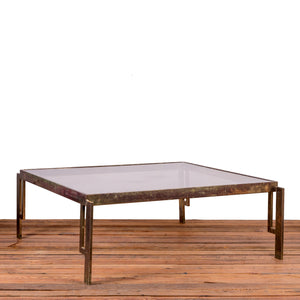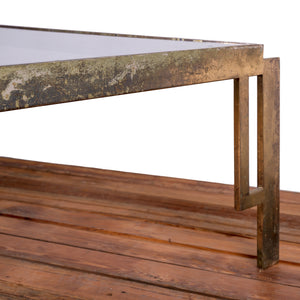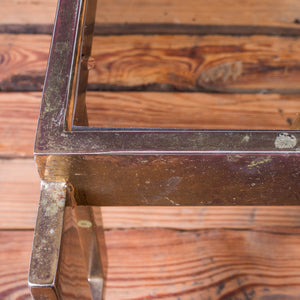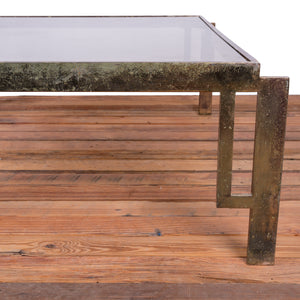 Patinated Brass Cocktail Table, 1970s
A brass and smoke glass cocktail table made in the 1970s.  It takes years of hard partying to get a perfect patina like this.  
40 inches wide by 40 inches deep by 15 inches tall
Smoke glass is a replacement with one slightly jagged edge with chips on the underside.  Some scratches and marks.