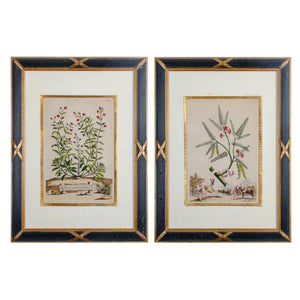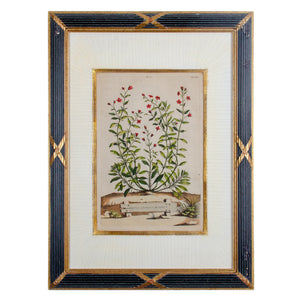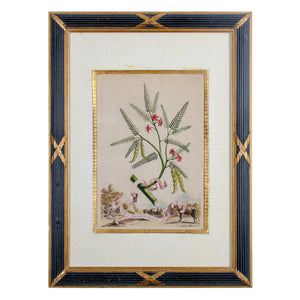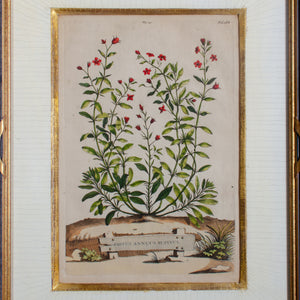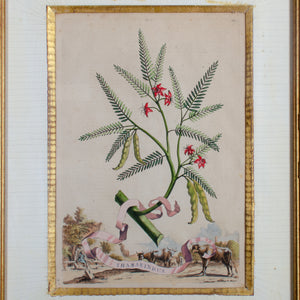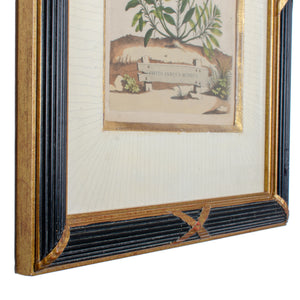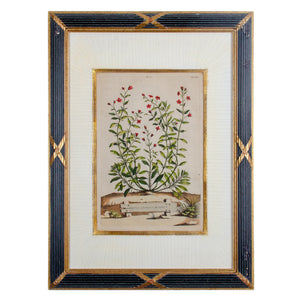 Pair of Munting Botanical Engravings, 1696
A pair of antique hand-colored copper plate engravings from the 1696 folio edition of "Naauwkeurige Beschryving Der Aardgewassen" by Abraham Munting.
Cistus Annuus Supinus and Thamarindus
Each are presented under a gessoed mat with incised lines and gilding in a reed and ribbon frame.
Sight: 9 by 13 inches 
Frame: 17 by 23 inches
Very good condition.
 Free Shipping