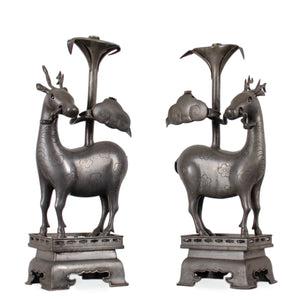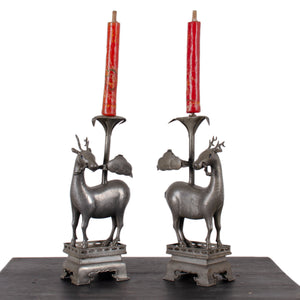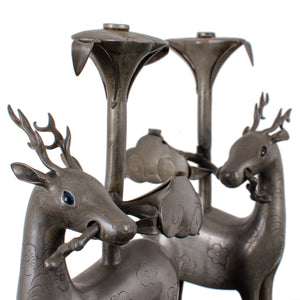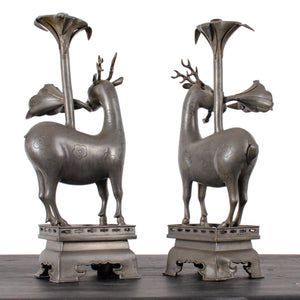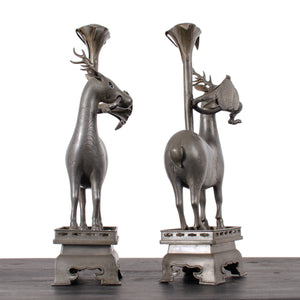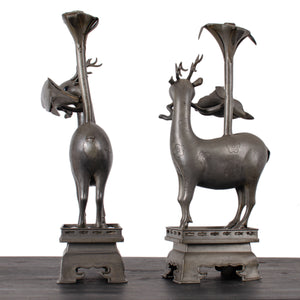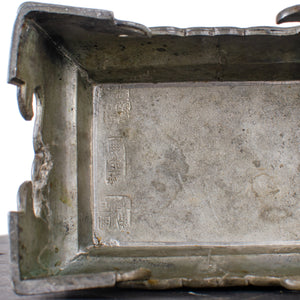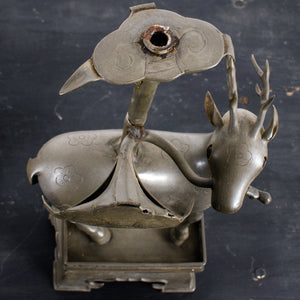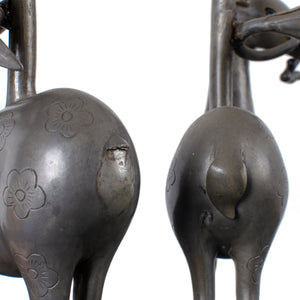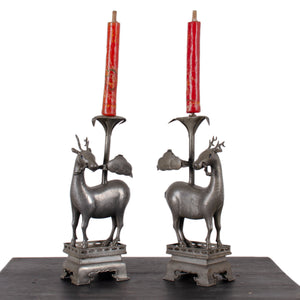 Pair of Chinese Pewter Deer-Form Candlesticks, Qing Dynasty
A pair of Chinese figural pewter candlesticks in the form of deer, Qing Dynasty, circa 1880.  
Raised on rectangular plinth; the deer with inset cobalt glass eyes and decorated with incised flowers and holding lingzhi (reishi) mushrooms in their mouths; the candle holder itself also representing the mushroom.  Signed on underside.  Includes a pair of antique candles. 
Emblematic of long life and prosperity the lucky deer was purportedly the only animal that could find the fungus of immortality.
7 inches wide by 5 inches deep by 16 inches tall
Loss of one tail and top points of forward facing mushrooms. Dent to rear corner of base.  
estate of Philo W. Parker, New York City