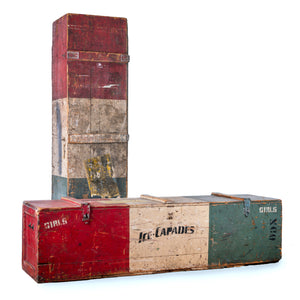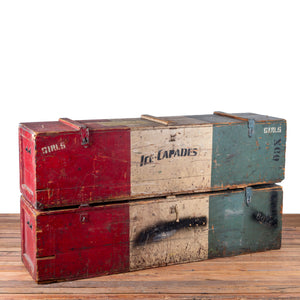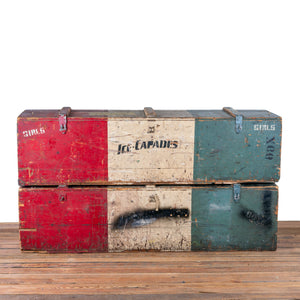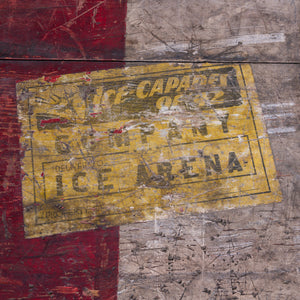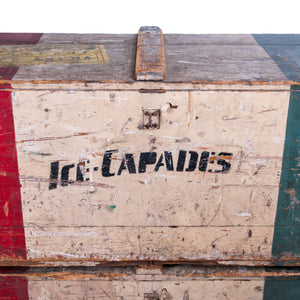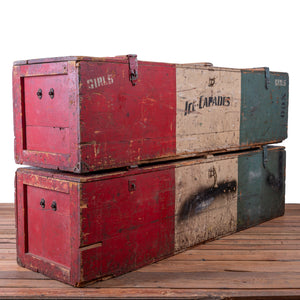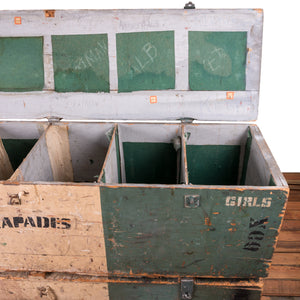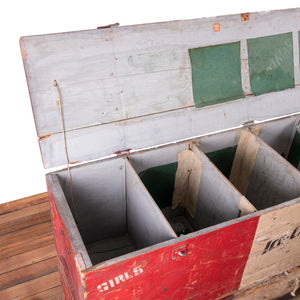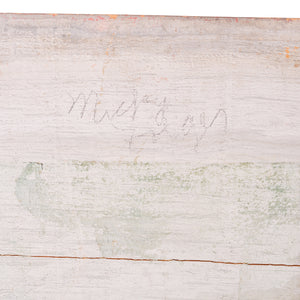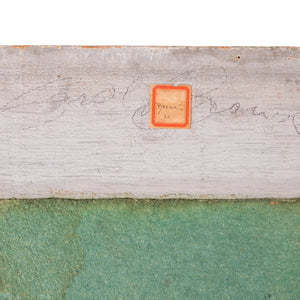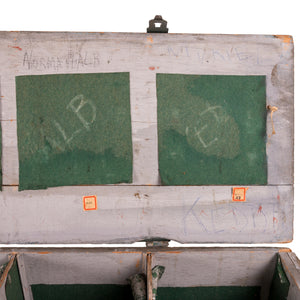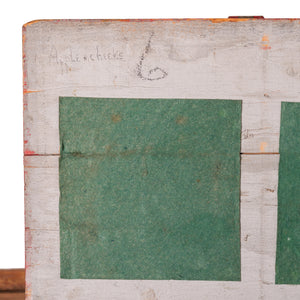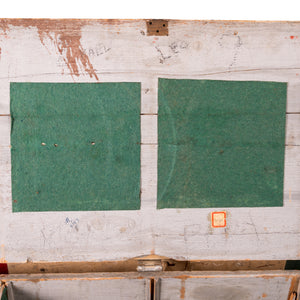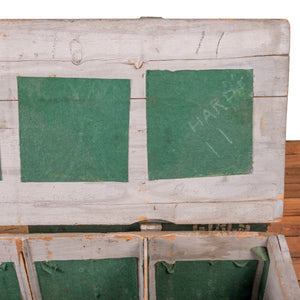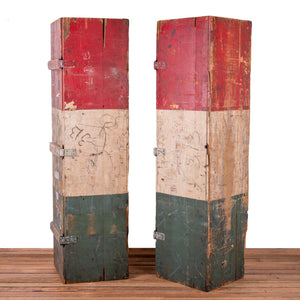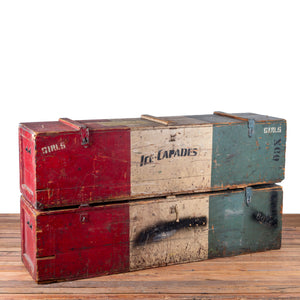 Original Ice Capades Travel Trunks, c.1940s
A pair of Ice Capades travel trunks dating to their inception in the early '40s.  A boys and a girls trunk, possibly used for skates or drums.  Label on top for Ice Capades of '42. Names on the interior cubbies include Carol Brown, Norma Halb, Bill Peterson, Chapman, Muriel Keddie, "Apple Cheeks," Leo, Knight, Richards and other illegible.
Each trunk measures 67 inches wide by 17 ½ inches deep by 17 ¼ inches tall.
Fair condition with heavy wear.  The Ice Capades stencil on the boys box has been painted over.