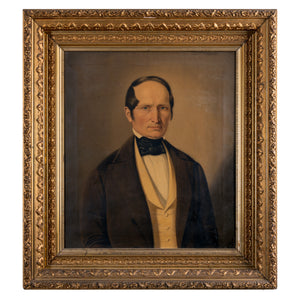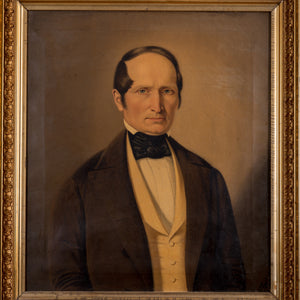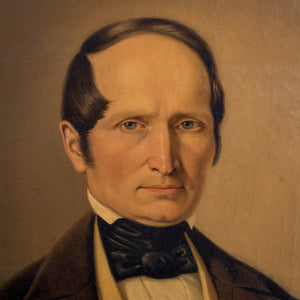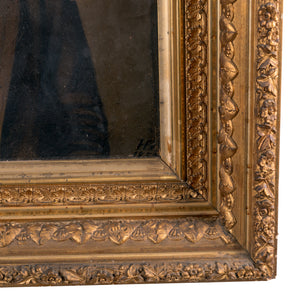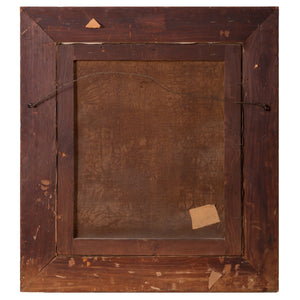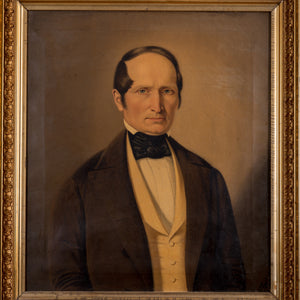 New England Gentleman Portrait Painting, 1854
A portrait painting of a New England gentleman signed H.H. and dated 1854.  
The gentleman is believed to be William Mueller of Mendon, Mass and later Meridon Connecticut.
sight: 18 ½ by 21 ½ inches
frame: 26 ¾ by 29 ½ inches
Painting shows yellowed varnish; a repaired tear at right arm.
The molded gilt frame in very good condition.