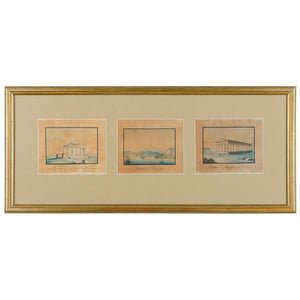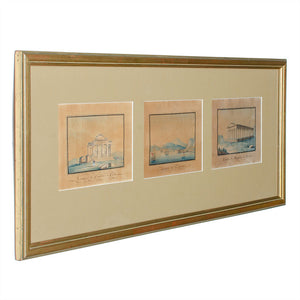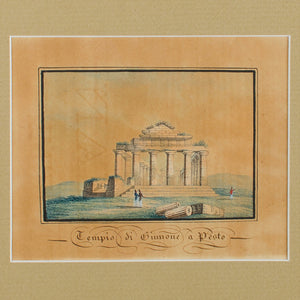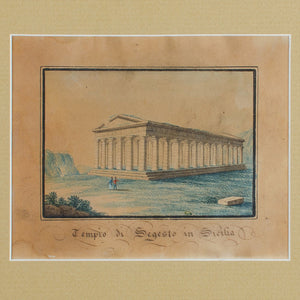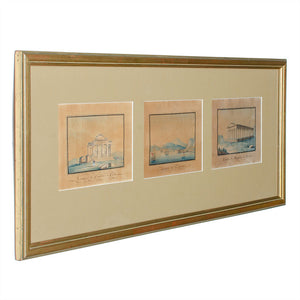 Neapolitan School Miniature Gouache Paintings - Set of 3
Three framed Neapolitan School minature gouache paintings on paper from the first half of the 19th century.
Depicting Tempio di Giunone a Pesto (Temple of Juno in Paestum), Veduta di Palermo (View of Palermo) and Tempio di Segesta in Sicilia (Temple of Segesta in Sicily).
Frame: 22 by 9½ inches
Sight of each: 5 by 4 inches
In gilt frame and conserved under acid free grey mat.
The condition of the paper is fair. The paper has browned and the center piece has tears in the margin.