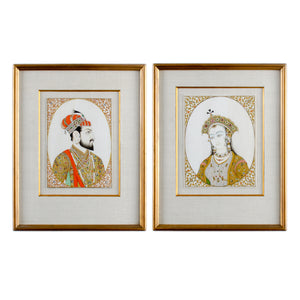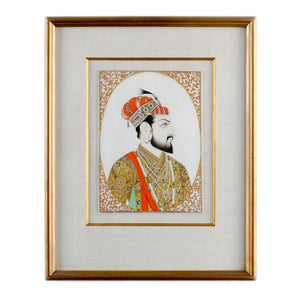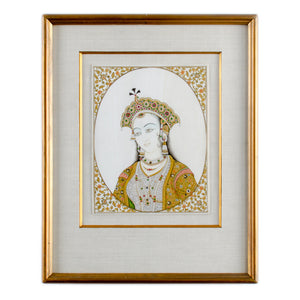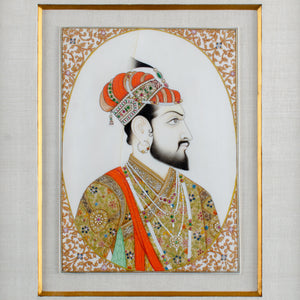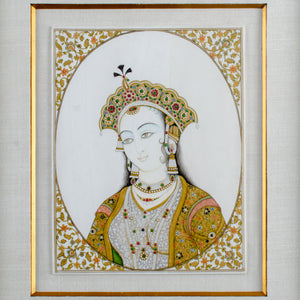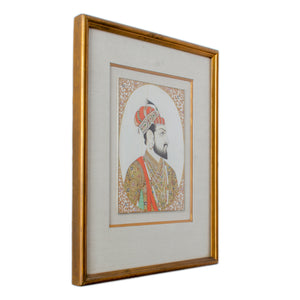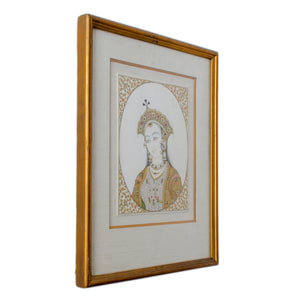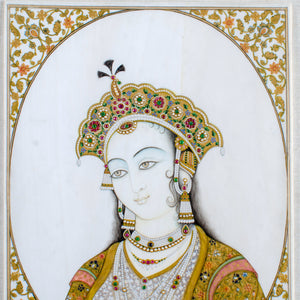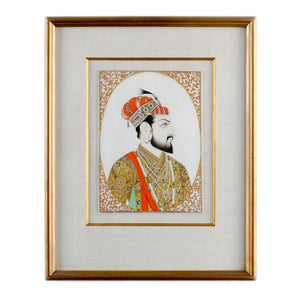 Mughal Miniature Portraits - a Pair
A pair of vintage Indian school miniature portraits of Mughal Emperor Shah Jahan and consort Mumtaz Mahal.
Painted on a ivory-like substrate and embellished with applied seed pearls and glass gems.

Each piece measures 6 by 7 ¾ inches, with frames measuring 11 ¼ by 14.
Excellent condition.