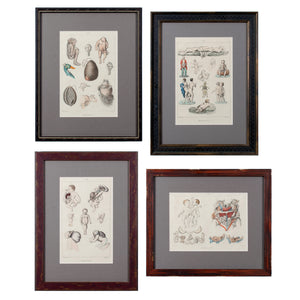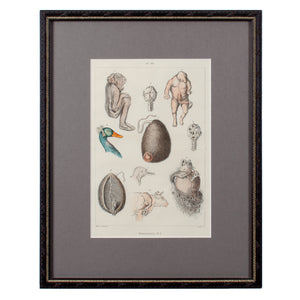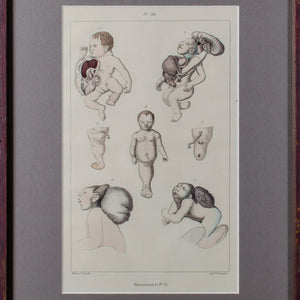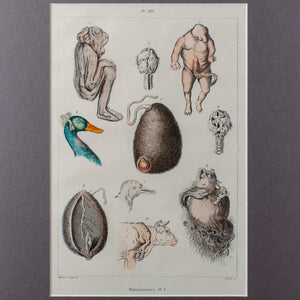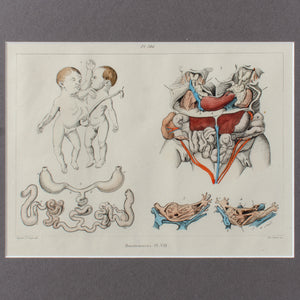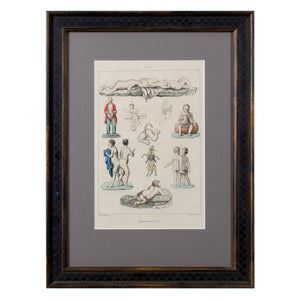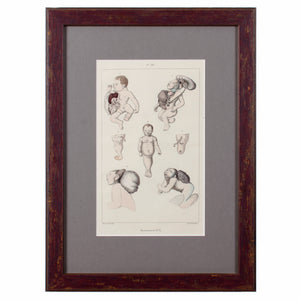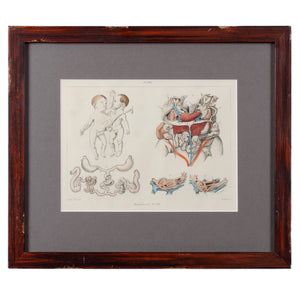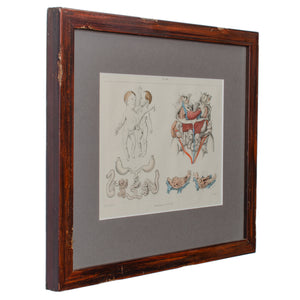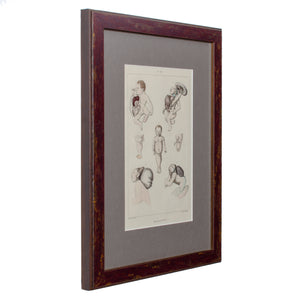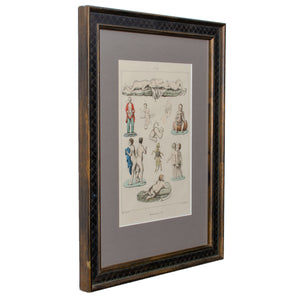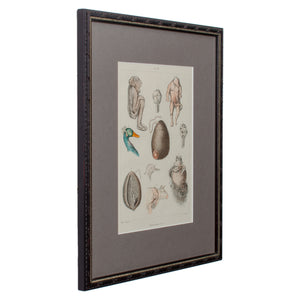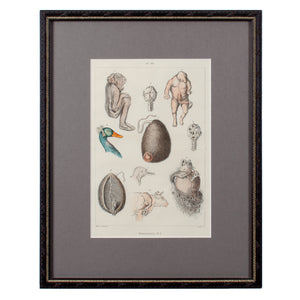 Monstruosites, Engravings from Isidore Geoffrey Sainte-Hilaire, Paris c. 1832
Isidore Geoffroy Saint-Hilaire
(French, 1805-1861)
Offered is a set of four framed, hand-colored engravings from "Histoire générale et particulière des anomalies de l'organisation chez l'homme et les animaux" by Isidore Geoffroy Saint-Hilaire published in Paris c.1832. The images were engraved by Auguste Dumeil and Pedretti after Martin St. Ange.
Isidore Geoffroy Saint-Hilaire, (1805-1861, Paris), French zoologist noted for his work on anatomical abnormalities. He studied alongside his father, Etienne, a naturalist who focused his research on comparative anatomy, paleontology, and embryology. The publication of "Histoire general...." was a tribute of sorts to Isidore's father's lifelong research. With it, he also established the field of teratology, the study of birth defects and deformities.
Pl. 379 (framed in black with detailed lines and dark gold trim)
sight 6 1/2 by 9 1/2 inches
Pl. 383 (framed in thin ornate dark brown finish with gold details)
sight 6 1/2 by 9 1/2 inches
frame 11 7/8 by 14 7/8 inches
Pl. 384 (framed in rustic painted dark red frame)
frame 11 1/2 by 15 1/2 inches
Pl. 386 (framed in dark reddish brown rustic frame)
sight 6 1/2 by 8 3/4 inches
frame 11 7/8 by 13 7/8 inches
The engravings are in very good condition. The hand-coloring is vivid. They are matted with acid-free materials. The frames are very good overall with some wear.