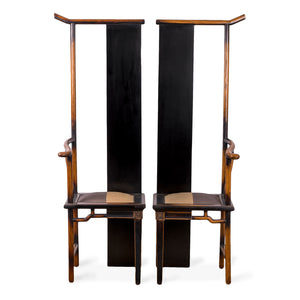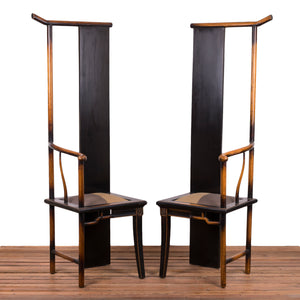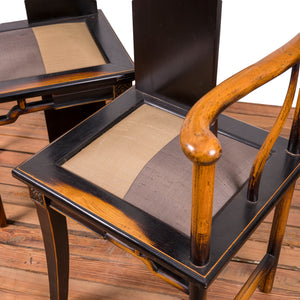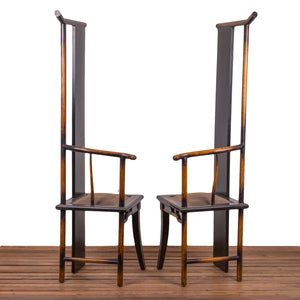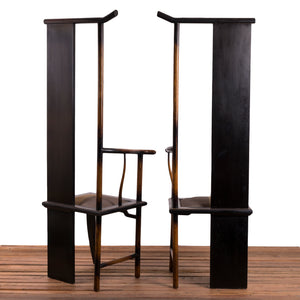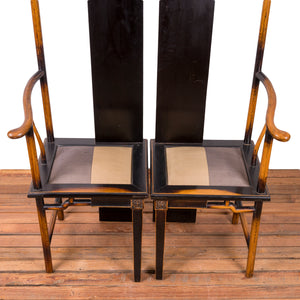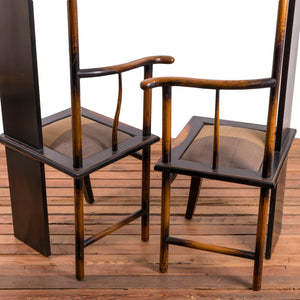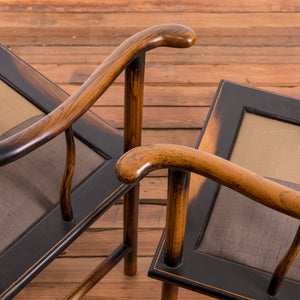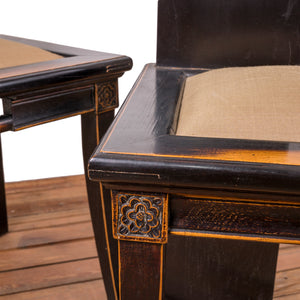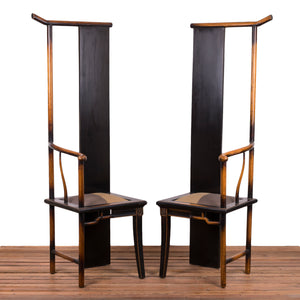 Modern Ming Style Yokeback Chairs - A Pair
A mirrored pair of modern Ming inspired yokeback chairs.
Plank backs with one saber leg and three traditional round legs; two tone silk upholstered seats.
24 ¾ inches wide at top; approximately 50 inches wide side by side
21 inches wide at seat
21 ½ inches deep 
70 ½ inches total height
Very good overall with light wear and distressing.