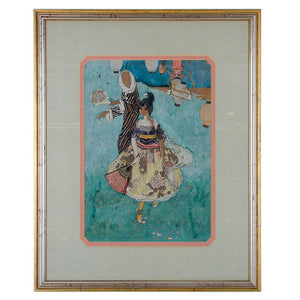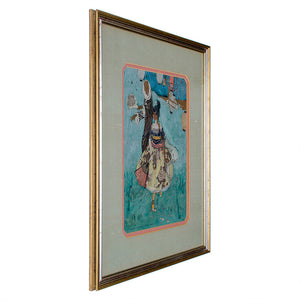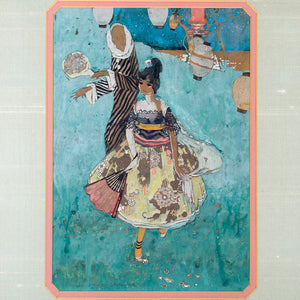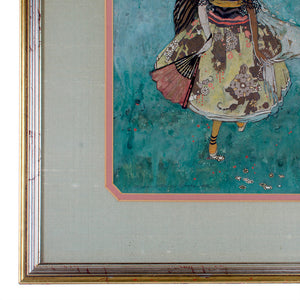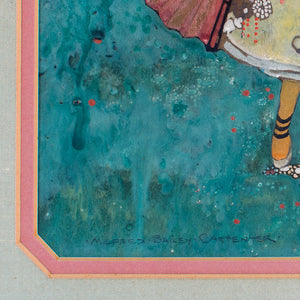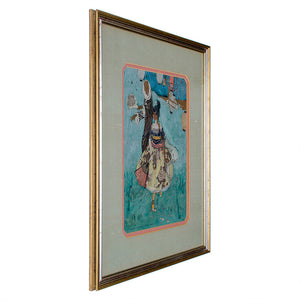 Mildred Bailey Carpenter - 'Dancer with Clown'
Mildred Bailey Carpenter
(American, 1894-1985)

Dancer with Clown
gouache on paper
sight: 9 by 13 inches
frame 16½ by 20½ inches
Double matted with silver and gold tone frame. The frame is ¾ inches deep.

Mildred Bailey Carpenter (1894-1985) was born in St. Louis and is the daughter of the artist William Bailey, who produced sculpture for St. Louis City Hall and Union Station. She attended the St. Louis School of Fine Arts, graduating in 1915. She married Fred Green Carpenter, also a listed artist from Provincetown, Mass. She studied in Madrid in 1955. A member of the St. Louis Art Guild, she exhibited with the guild from 1919-46. Carpenter was a portrait painter, a writer for the St. Louis Globe Democrat, an illustrator of children's books and a portraiture and figure drawing instructor at Washington University, where her husband also taught. She painted outdoor scenes, imaginative figures and murals in oil, watercolor, acrylic and pastel.