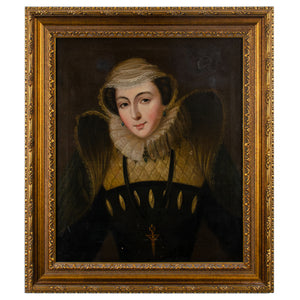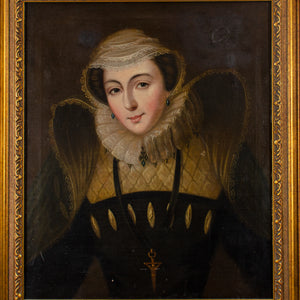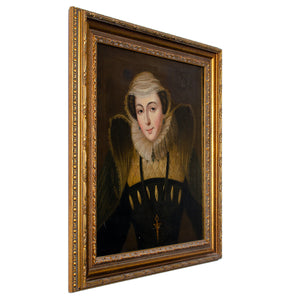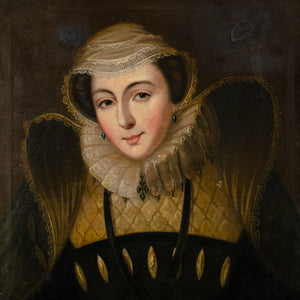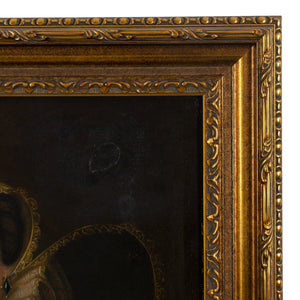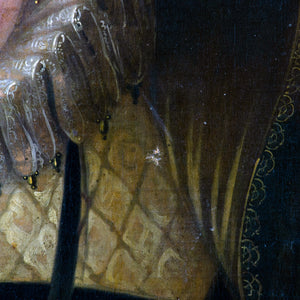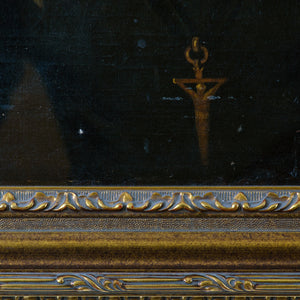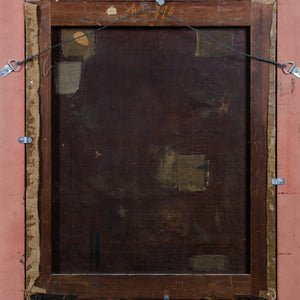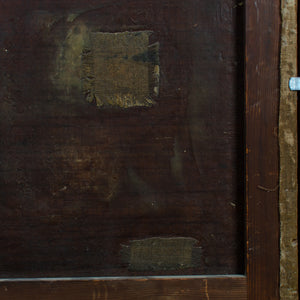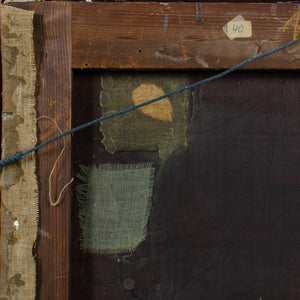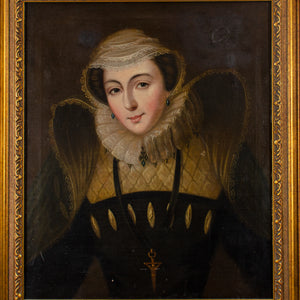 Mary Queen of Scots Portrait Painting, 18th Century
An 18th century portrait of Mary Stuart 'Queen of Scots' (1542-1587) said to be derived from the Sheffield type portrait by Nicholas Hilliard.  A tradition of Mary Stuart portraits was established by James I in his effort to rehabilitate the reputation of his mother and strengthen his legitimacy as "King of Great Britain and Ireland".
canvas: 19 ½ by 23 ¼ inches
frame: 26 by 30 inches
Restored, showing repaired tears, small losses, craquelure and stretcher bar marks.