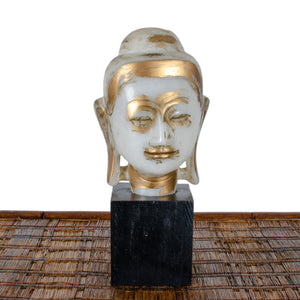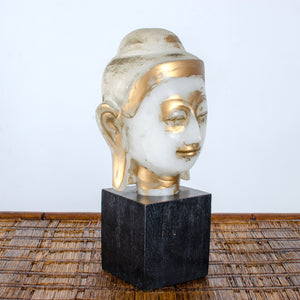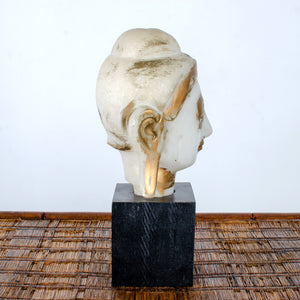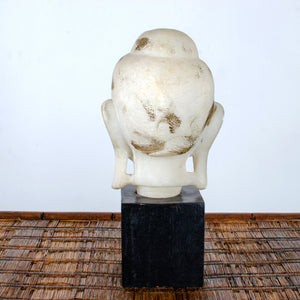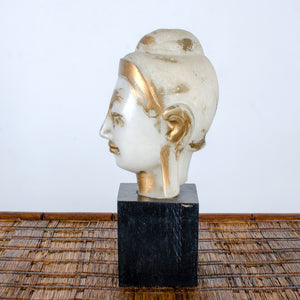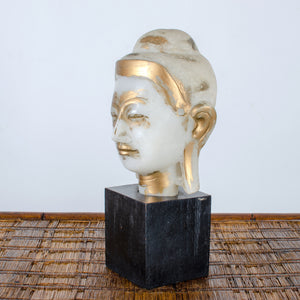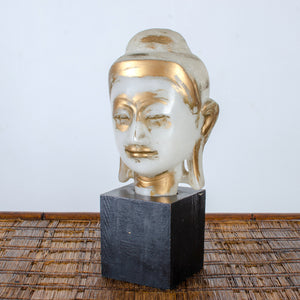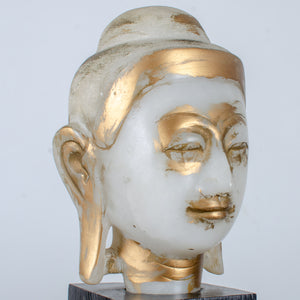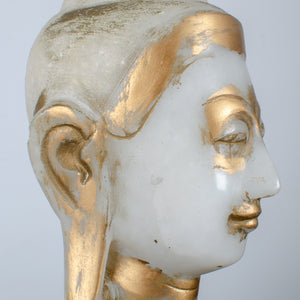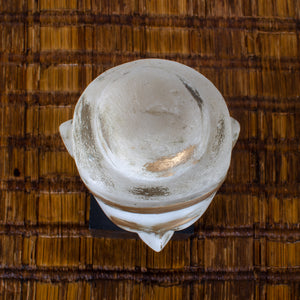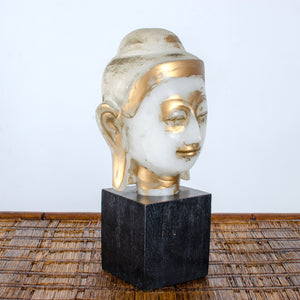 Mandalay Alabaster Shakyamuni Buddha
A Burmese, Mandalay period, alabaster head of Shakyamuni Buddha, c.19th century. 
Raised eyebrows with low forehead, elongated earlobes, subtle smile and slit eyes.  Partly gilt. 
Mounted into ebonised base.
6 inches wide by 6 inches deep by 11 ½ inches tall 
Chip behind right ear.  Good overall.
Free Shipping