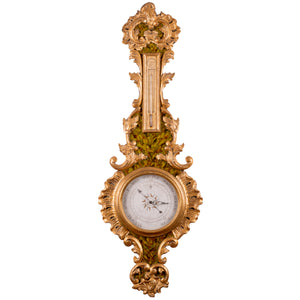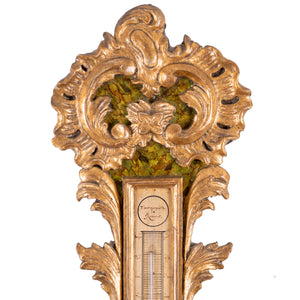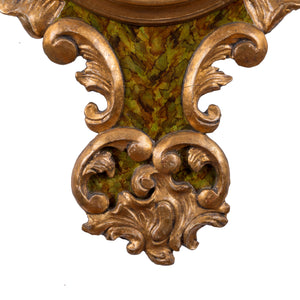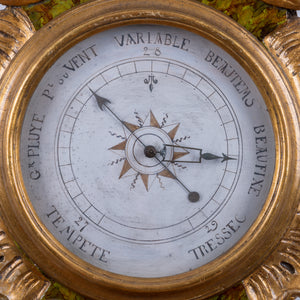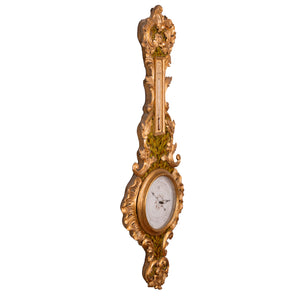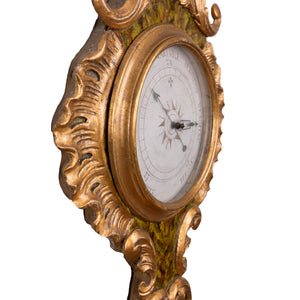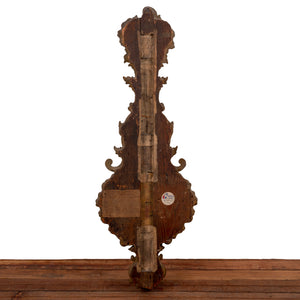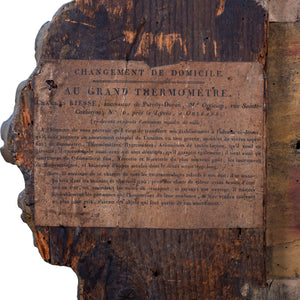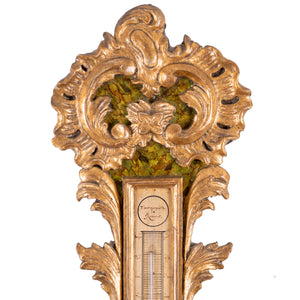 Louis XVI Giltwood Barometer/Thermometer Charles Biesse, Orleans, 18th Century
A LOUIS XVI GILTWOOD BAROMETER/THERMOMETER
CHARLES BIESSE, ORLEANS, LATE 18TH CENTURY
Carved giltwood and green faux marble finish.  Round paper on wood dial with glass thermometer with mercury removed.  Cut iron pointer arms with arrow tips.  Inscriptions, designs, dials and measurements written in ink using Réaumur temperature scale.   
Label on reverse announcing Biesse's new shop in Orleans.
16 inches wide by 44 inches tall by 2 ½ inches deep
Good overall.  Mercury removed; tube open at top. 
 FREE SHIPPING