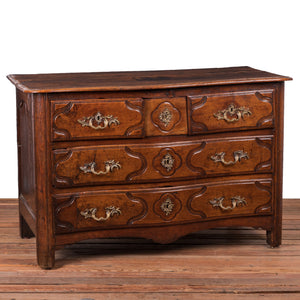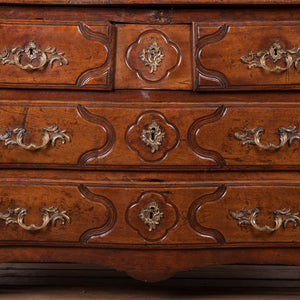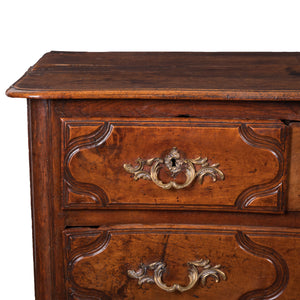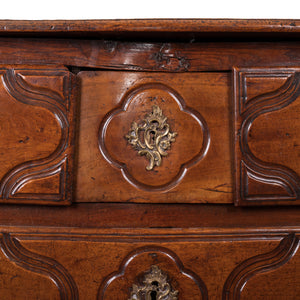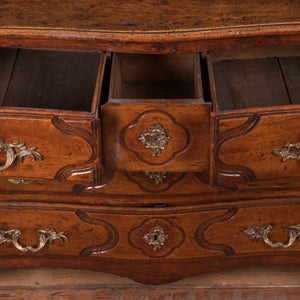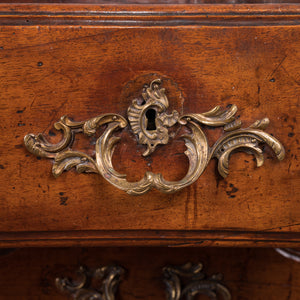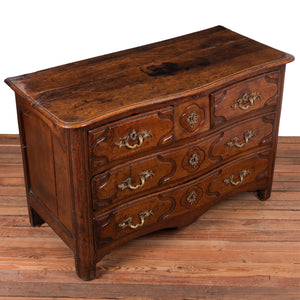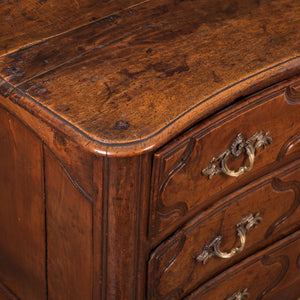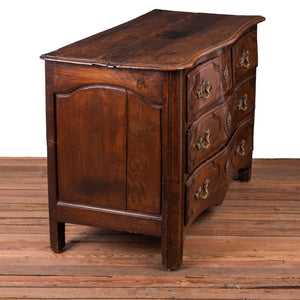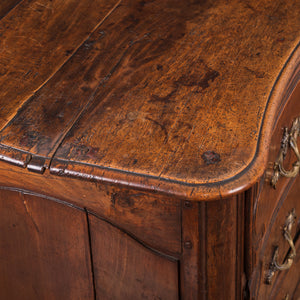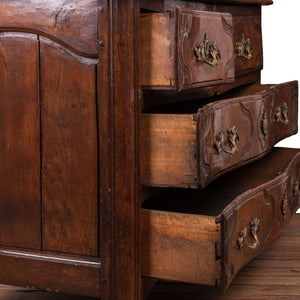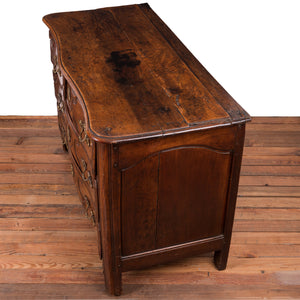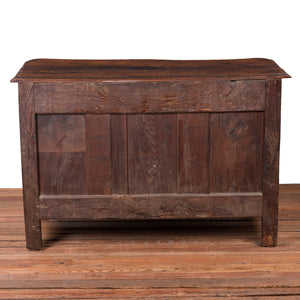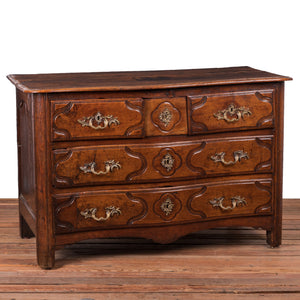 Louis XV Walnut Commode, 18th Century
A Louis XV carved walnut commode, 18th Century.
Five drawers with three smaller drawers including a hidden drawer over two large drawers.
Provenance: Estate of T. Boone Pickens (J. Garrett Auctioneers, September 13, 2020)
49 ½ inches wide by 23 inches deep by 32 inches tall
Good with polished finish and patina.  Repairs to drawers and top.