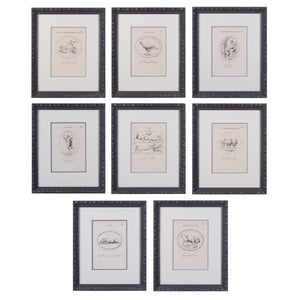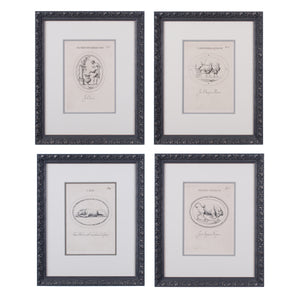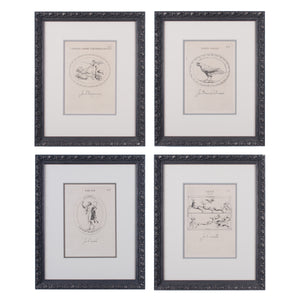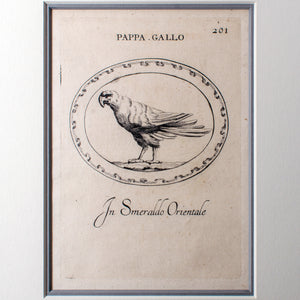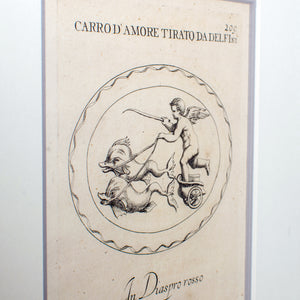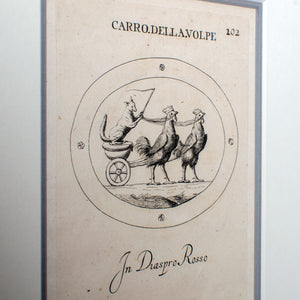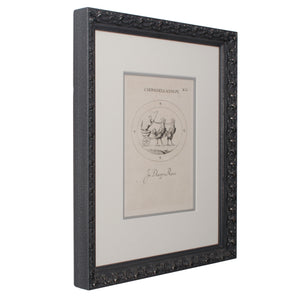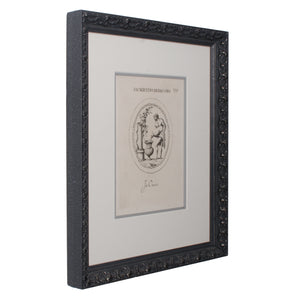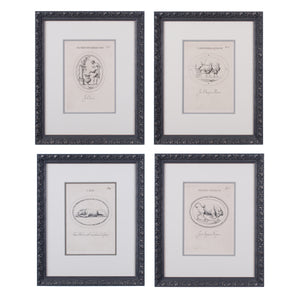 Leonardo Agostini Engravings from Le Gemme Antiche Figurate - set of 8
Leonardo Agostini
(Italian, 1593-1669)
Le Gemme Antiche Figurate (1686)
Set of 8 framed copperplate engravings from Le Gemme Antiche Figurate by Leonardo Agostini c.1686 depicting ancient Roman mythological imagery taken directly from carved gemstones.
Carved gemstones, were used in antiquity as signets and seals and also treasured as magical amulets and used as personal ornaments.
Offered are the following prints:
"Pappa gallo" in oriental emerald
"Love chariot pulled by dolphins" in red jasper
"Fauna" in carnelian
"Celestial sign" in black agate
"Hunting genii"(guardian spirits) in crystal
"Dog" in chalcedony
"Sacrifice of Bacchus" (roman god of agriculture) in onyx
"Fox wagon" in red jasper
Sight 4 ¾ by 6 ¾ inches
Frame 10 by 12 ¼ inches (each)
The engravings are in excellent antique condition. They are archivally framed under a double mat and protected from fading with UV filtering glass.