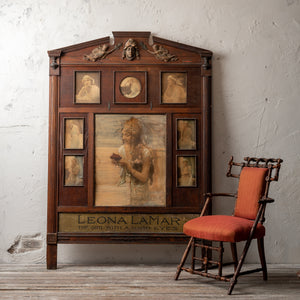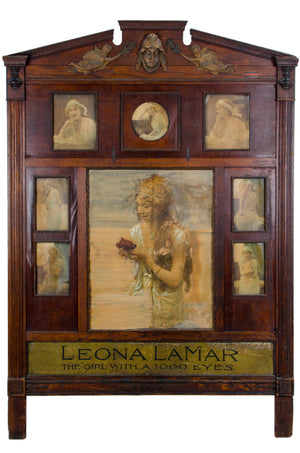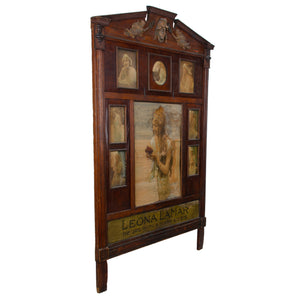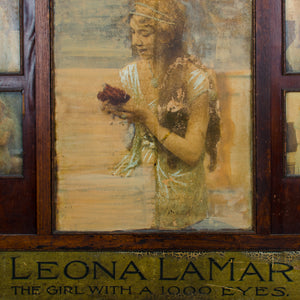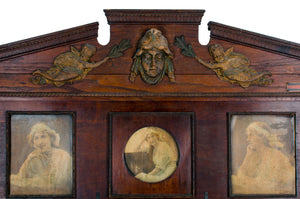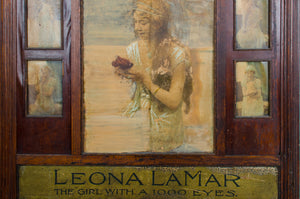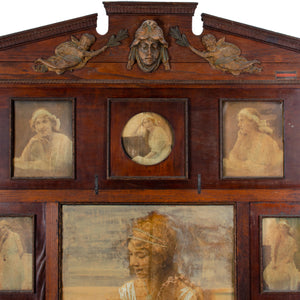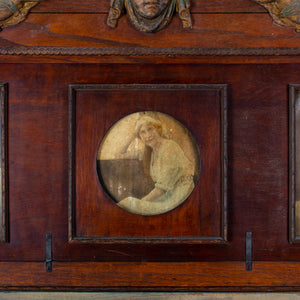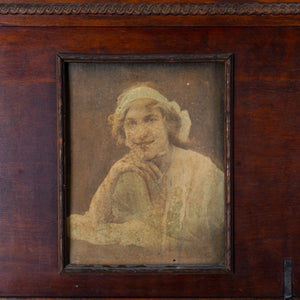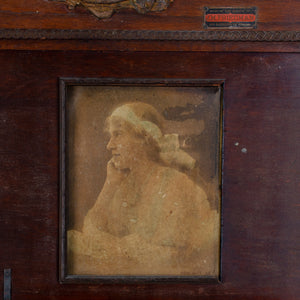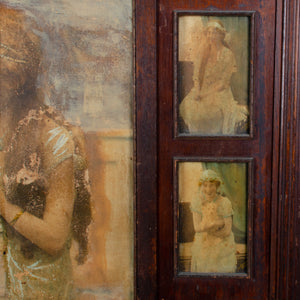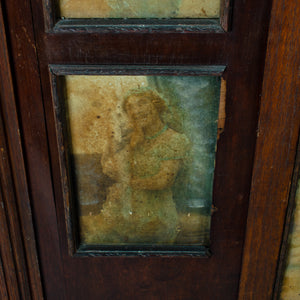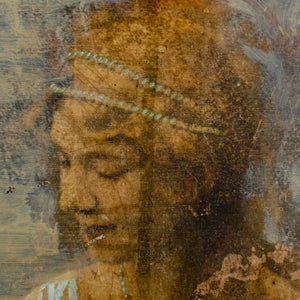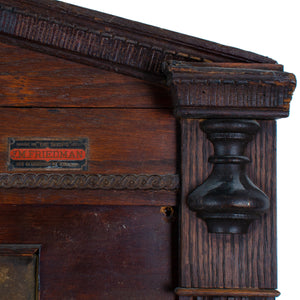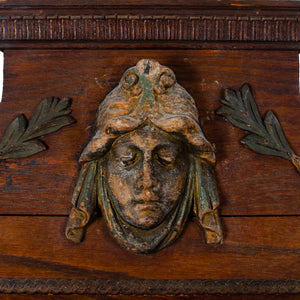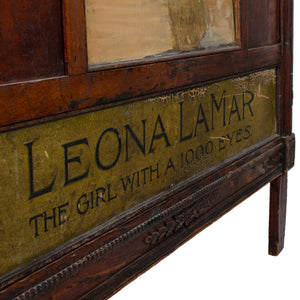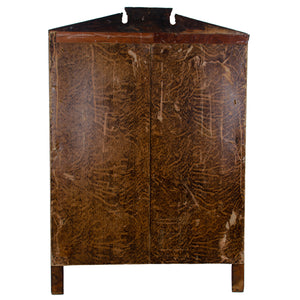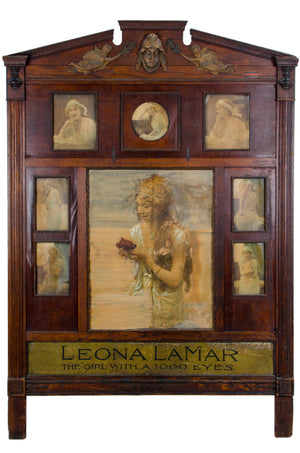 Leona LaMar "The Girl With a 1000 Eyes" Vaudeville Mentalist Lobby Marquee
An original Vaudeville lobby marquee for "The Girl With A 1000 Eyes" Leona LaMar traveling mentalist show.
The sign, made by the I.M. Friedman Sign Company of Chicago (metal label), features eight original hand-painted photographic prints, each mounted under molding on the panels. Hand-painted lettering on lower panel. Oak construction, with broken pediment and applied revival adornments.
Leona LaMar (b. Rochester, NY 1883, d. Englewood, NJ 1941) Known as "The Girl With A 1000 Eyes", LaMar was a mentalist who preformed on the vaudeville circuit during the 1910s -1920s. Her husband, Walter Shannon, was her show partner as well. Their act was a typical one of "professor" and "mind-reader" but well-executed and said to surpass that of Eva Fay, the most well-known mentalist at that time. Shannon would pick objects from the audience and LaMar, blindfolded, would name the objects, even offering details such as dates, names and other specifics by way of "mental telepathy". Their talent was quickly recognized and they were soon signed by Terry Turner and were making upwards of $2500/week (Joe Nickell, "Secrets of the Sideshows", 2005)
Good overall condition. Missing sandwich board back legs. Holes drilled for wall mounting. Missing two trim pieces with some veneer damage on one panel. Photographs and lettering showing [perfect] fading, scratches and wear.
48 ½ inches wide by 70 inches tall by 2 inches deep
[please contact us for white glove shipping quote]