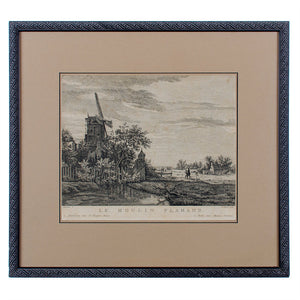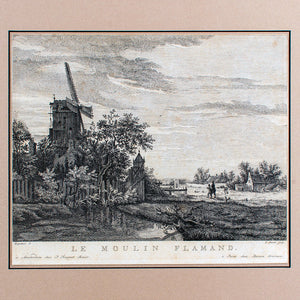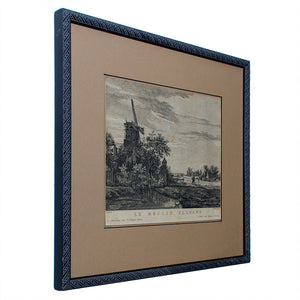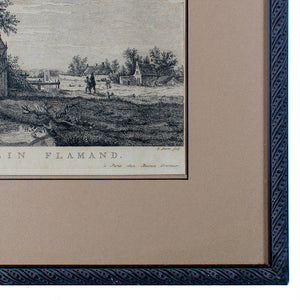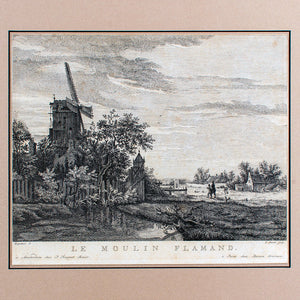 Le Moulin Flamand C1762-1766, Pierre Jacques Duret After Ruisdael
Offered is an etching of a rural scene with a windmill and pond, featuring two figures walking in the distance. A print from this edition is part of the permanent collection of the British Museum.

Sight 8 ¼ by 10 inches (trimmed)
Frame 14 ¾ by 16 inches
Published 1762-1766

The engraving is in good antique condition with minor foxing and toning. The print is floated to show the edges of the paper. The framing is in great condition; the matting is clean and fresh, and the frame is also good with very minor wear. The art is protected under conservation grade UV filtering glass.