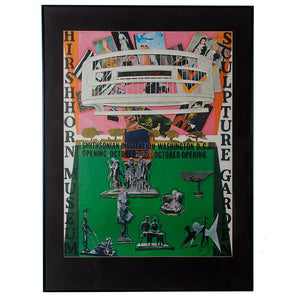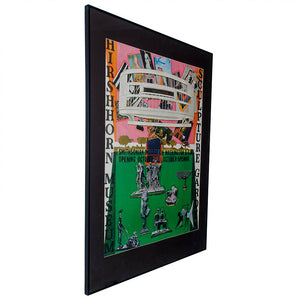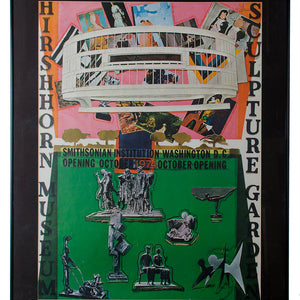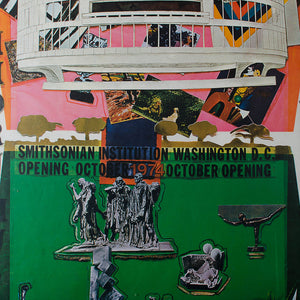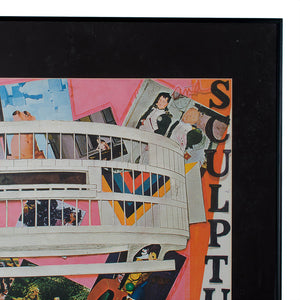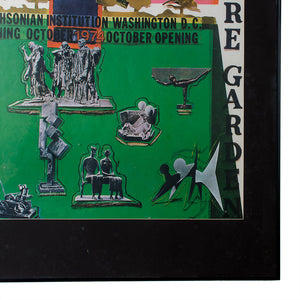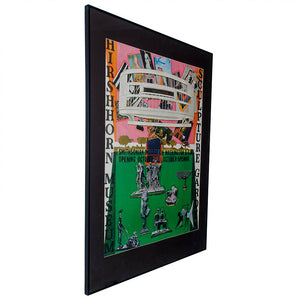 Larry Rivers Hirshhorn Museum Sculpture Garden, Opening Poster, 1974
Larry Rivers
(American, 1923-2002)

Hirschhorn Museum Sculpture Garden Opening Poster
sight: 22⅜ by 30
frame: 28¼ by 38¼ inches
Framed under glass in black metal frame with black mat.
Good vintage condition with some haze under glaze.

Larry Rivers was an American artist whose work fused the lively mark-making of Abstract Expressionism with the commercial images of advertising. Often viewed as a precursor to Pop Art and artists like Andy Warhol, Rivers' paintings and his ironic attitude towards his own and others' artwork marked a significant break from his peers, and the more serious intentions of the Abstract Expressionist painters that came before him. Born on August 17, 1923 in the Bronx, NY to Jewish Ukrainian immigrants, he changed his name at 17 from Yitzroch Loiza Grossberg to Larry Rivers. He studied with Hans Hofmann in the late 1940s, and chose to apply his skill in draftsmanship to works depicting naturalistic subject matter with loose, flowing brushstrokes. Beginning in the 1970s, Rivers used airbrushing, stenciling, printmaking, and assemblage in his art, and was an integral member of the Chelsea Hotel scene as well as a frequent guest at Warhol's Factory. The artist had a major retrospective at the Corcoran Gallery of Art in Washington, D.C. in 2002, the same year as his death on August 14, 2002 in New York, NY at the age of 78.