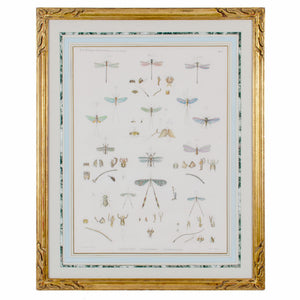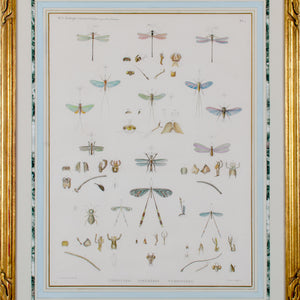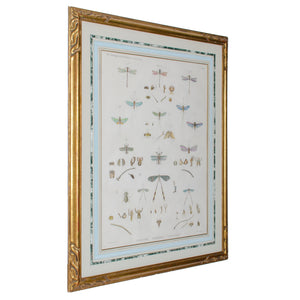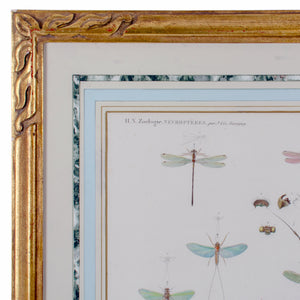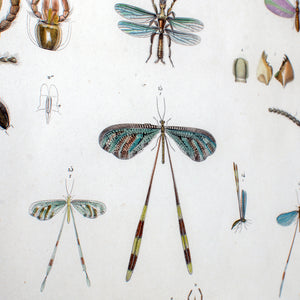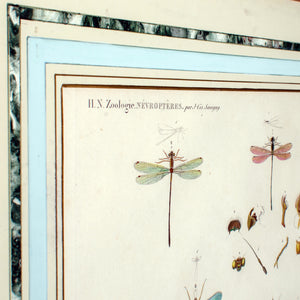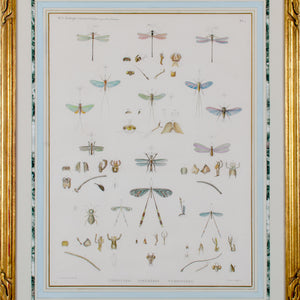 Large Engraving of Winged-Insects by J-Ces Savigny c.1812
Marie Jules César Lelorgne de Savigny
(French, 1777-1851)
Offered is a framed hand-colored engraving by Savigny entitled "H.N. Zoologie Nevropteres", plate 2 from
Description de l'Égypte
published circa 1812. The drawing was the result of the scientific expedtition in which French zoologist, Marie Jules César Lelorgne de Savigny (1777-1851) accompanied Napolean's army to Egypt during the French Revolutionary Wars from 1798 to 1801. The aim was to discover and record the natural history of ancient and modern Egypt.
Frame 25 ½ by 31 ½ inches
The print is in excellent antique condition. The framing is also very good with hand-applied French lines. The frame has some wear/chipping at the edges.